THE SHOW FOR AUTOMATION
May 6–9, 2024 · Chicago, Illinois, USA
With over 800 exhibitors, our show floor hosts leading automation solutions from around the world. You'll find everything from robotics to vision to motion control, AI and more. Join us to see how automation is no longer just the future; it's the here and now.
EXPLORE EVERYTHING THE SHOW HAS TO OFFER
Stay tuned for more information on keynotes, Show Theater sessions and special events.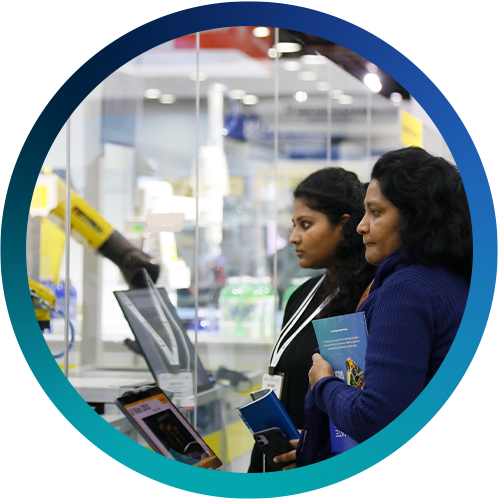 FORWARD-THINKING INDUSTRIES
Our attendees span different industries, company sizes and experience levels—from brand new to season automation professionals. Look at just a few industries represented on our floor.
Aerospace
Agriculture
Automotive
Construction
Electronics
Food & Beverage
Healthcare
Life Sciences
Logistics
Manufacturing
Motion Control
Retail
Robotics
Warehousing
And more!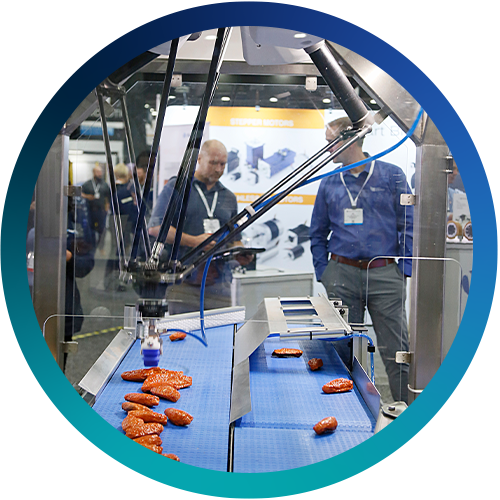 INTELLIGENT SOLUTIONS
Want an up-close and in-person view of the incredible solutions automation has to offer? Our show floor has almost every application imaginable.
Additive manufacturing
Cameras & smart cameras
Controls
Conveyors
End-of-arm tooling
Frame grabbers
Industrial IoT
Laser equipment & systems
Metrology equipment
Motion control systems
Motors
Robots
Safety products
Sensors & feedback devices
Software & AI
Vision systems
5G technology
And more!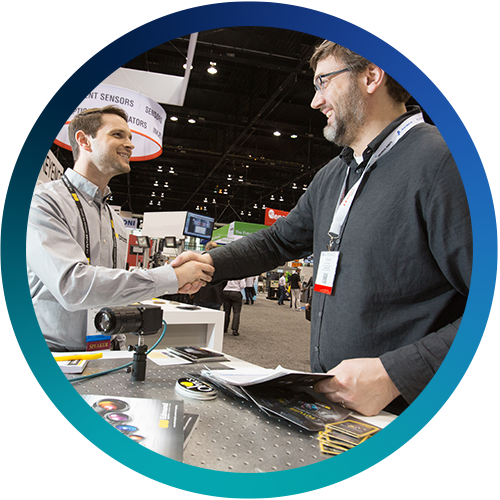 Show Sponsors
Our sponsors are among the biggest names in automation. See which companies are helping the event grow each year—or become a sponsor to make huge impressions on our attendees.
News & Insights
Get an inside look at how automation is transforming the ag industry. Learn about the trends driving this shift and what farmers are using to stay competitive.
Read more »
Overcome common business challenges & find success with automation. Explore how automating processes can help.
Read more »
Automation is now emerging in virtually every industry.
Read more »