KEYNOTE SPEAKERS
May 22–25, 2023 · Detroit, Michigan, USA
Automate gathers the best and the brightest under one roof to fuel the future of business. Our keynote talks are open and free to all Automate attendees and exhibitors. More speakers will be announced soon—check back or join our mailing list to get the latest updates.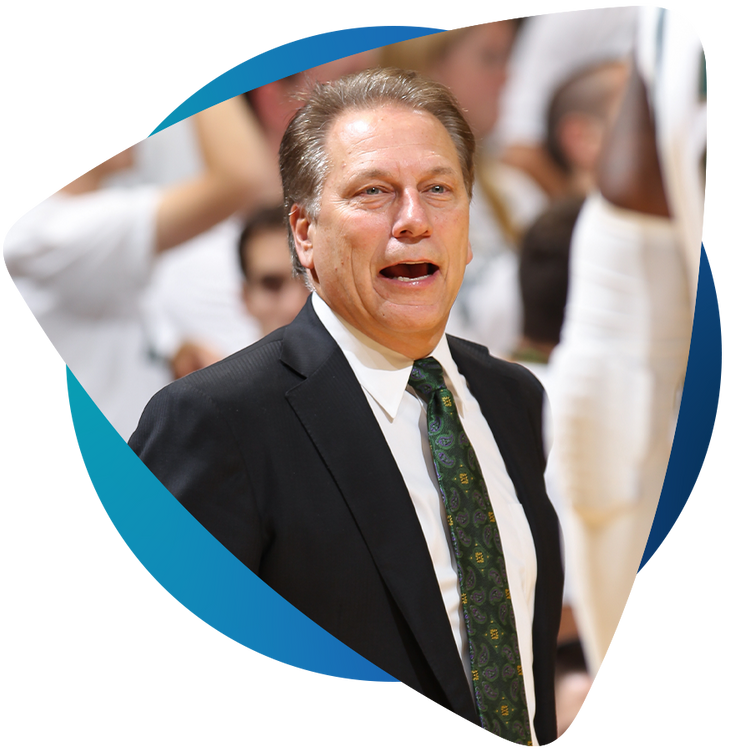 MONDAY, MAY 22, 9–9:45 AM
LESSONS ON LEADERSHIP


Tom Izzo
Head Coach, Michigan State University Men's Basketball Program
TOM IZZO BIOGRAPHY
Tom Izzo was enshrined in the Naismith Memorial Basketball Hall of Fame on September 9, 2016, cementing his status as one of the game's all-time greats.
Izzo has compiled an impressive list of accomplishments in 24 seasons as head coach of the Michigan State men's basketball program, including the 2000 NCAA National Championship, nine regular-season Big Ten Championships (1998, 1999, 2000, 2001, 2009, 2010, 2012, 2018 and 2019), six Big Ten Tournament titles (1999, 2000, 2012, 2014, 2016 and 2019), eight Final Four appearances (1999, 2000, 2001, 2005, 2009, 2010, 2015 and 2019), eight National Coach of the Year awards and a Big Ten-record 22-straight NCAA Tournament appearances.
The 2018-19 season was one of the best in program history as MSU won a share of the Big Ten regular-season title, won the Big Ten Tournament Championship and advanced to the Final Four for a nation's-best eighth time in 21 years.
With a career record of 606-232, it's easy to see that Izzo knows how to win, but he also knows how to win the right way. In his 24 years directing the Spartan program, 86 percent of his players who completed their eligibility also left with a degree. In the last 20 years, 57 Spartans have received their undergraduate degrees.
Izzo's 606 wins are the fifth most by any coach in his first 24 seasons in college basketball history. In November 2009, he passed his mentor Jud Heathcote (340 wins) to become MSU's all-time winningest coach. In the NCAA Tournament, Izzo is at his best, winning at a clip of .712 to rank fourth among all active coaches with at least 10 tournament games coached. His 52 NCAA Tournament wins are the most ever for a Big Ten coach, and rank fifth all-time.
A 2015 inductee into the Michigan Sports Hall of Fame, Izzo led MSU to seven Final Four appearances between 1999 and 2015, becoming just the fourth school in college basketball history to do it in any 17-year span, including just the third since the tournament field expanded to 64 teams in 1985. His eight Final Four appearances rank fifth all-time, third among active coaches, first all-time among Big Ten coaches and the most of any coach since 1996.
Tom Izzo shares invaluable leadership lessons from his life's work as a Hall of Fame basketball coach and a beloved mentor. With a career record of 606-232 leading into this season, it's easy to see that Izzo knows how to win, but he also knows how to win the right way. He has the fifth-most wins of any college coach. He's been to eight Final Fours. But perhaps, most importantly, 86% of his players left with a college degree. You don't need to be a Spartans fan to learn from Izzo's track-record of success.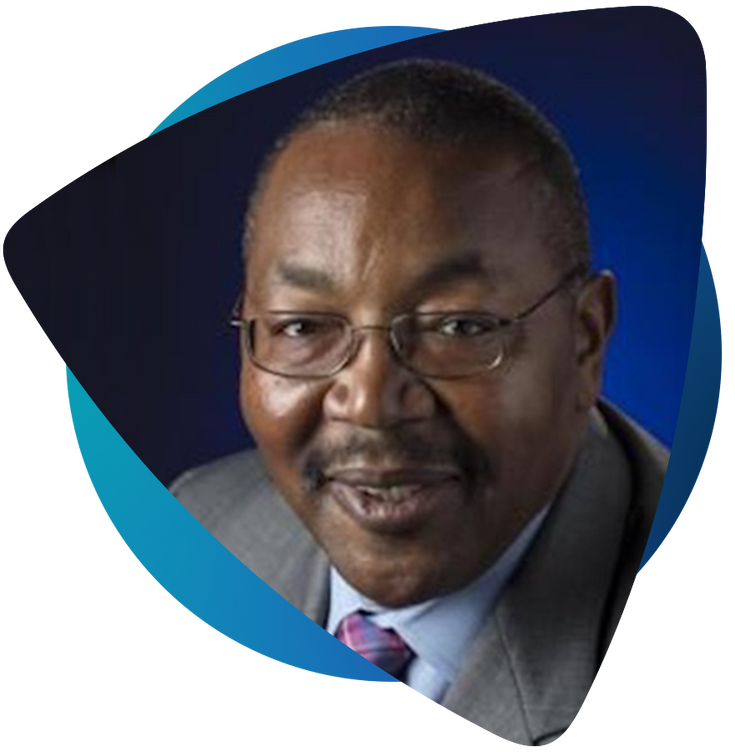 TUESDAY, MAY 23, 9–9:45 AM
A NASA-INSPIRED APPROACH TO LEADING INNOVATION IN ANY ORGANIZATION


GREGORY ROBINSON
Former Director, NASA, James Webb Space Telescope
GREGORY ROBINSON BIOGRAPHY
A 33-year veteran of NASA, Gregory Robinson is the former director of the $10 billion dollar James Webb Space Telescope (Webb). With 100 times more power than its predecessor, the Hubble Telescope, Webb is considered one of NASA's greatest achievements of the 21st century. Robinson's role in not only turning around an over-budget program that was tarnished by a series of setbacks—but actually raising its efficiency rating from 55% to 95%—is attributed to his winning leadership style and willingness to shake up the status quo.
He is credited with radically streamlining communications with multiple stakeholders (including four different committees in Congress, the Office of Management, Budget, aerospace contractors, international space agencies, the White House and more), smoothing political tensions, motivating teams and elevating transparency. He also drew widespread praise for his calm, soft-spoken leadership and communications style, and effective oversight of nearly 20,000 scientists, engineers and support staff in 29 countries and 14 U.S. states. Today, Webb is one million miles from Earth, transmitting never-before-seen images. Over its projected 20-year lifespan, the space observatory is expected to capture galaxies being born and record the very origins of the universe itself, in many ways thanks to Robinson's quiet, unassuming and highly effective leadership.
In honor of his achievements, Robinson was named to TIME Magazine's 100 Most Influential People of 2022 and EBONY's 2022 Power 100 lists, and is a recipient of the TIME100 Impact Award. He was named 2022 Federal Employee of the Year and received the 2022 Distinguished Presidential Rank Award, one of the highest awards bestowed upon career senior executives by the President of the United States of America. His talents were also recognized by Columbia University, which recruited him to the faculty of the School of Professional Studies, where he now lectures on information and knowledge strategy and leading large, complex projects. Prior to overseeing the Webb Space Telescope, Gregory Robinson's roles at NASA ranged from leading 114 missions for the Science Mission Directorate to being intricately involved with the 21 shuttle launches following the Columbia Shuttle accident.
Robinson joined NASA in 1989, after graduating from HBCU Howard University with a bachelor's in electrical engineering, joining the slim ranks of Black professionals at the agency. His against-the-odds path to the highest levels of NASA began as the ninth of eleven children born to tobacco sharecroppers in segregated rural Virginia. Although Robinson had a notable talent for math and science, a football scholarship paid his way to Virginia Union University, where studied mathematics before transferring to Howard. Over the course of 33 years at NASA, Robinson's jobs included Deputy Associate Administrator for Programs, where he was responsible for more than 100 science missions; Deputy Center Director of NASA's Glenn Research Center in Cleveland, Deputy Chief Engineer, and Deputy Assistant Administrator for the National Oceanic and Atmospheric Administration's National and Environmental Satellite Data and Information Service. He also spent 11 years in various leadership positions at NASA'S Goddard Space Flight Center.
Robinson's professional accolades include being named 2022 Federal Employee of the Year, the NASA Presidential Meritorious Executive Rank Award (2007), the NASA Presidential Distinguished Executive Rank Award (2013) and 2022 Distinguished Presidential Rank Award. He was also a finalist in 'Management Excellence" for the Samuel J. Heyman Service to America Medal.
In addition to undergraduate degrees from Howard and Virginia Union, Gregory Robinson holds an M.B.A. from Averett University and was a Senior Executive Fellow at Harvard. He is a past faculty member at the George Washington University, Department of Engineering Management & Systems Engineering.
Today, most organizations must innovate or fall behind. But what's the key to leading innovation and overcoming challenges and failures? It isn't just about hiring very talented people. At NASA, Gregory Robinson worked with, led and managed some of the world's most accomplished scientists and engineers. Instead, he says, it's about prioritizing relationship-building, creativity, knowledge-sharing and "open communication without fear." Robinson emphasizes soft skills like knowing when to lead and support, understanding how to collaborate, problem-solving, and reaching out beyond your team to find answers and fresh thinking. Using real-life examples from his 33-year history at NASA, set against a backdrop that takes you a million miles from Earth, Greg Robinson shows how the human element is more critical than ever to driving transformation and achieving our most ambitious goals.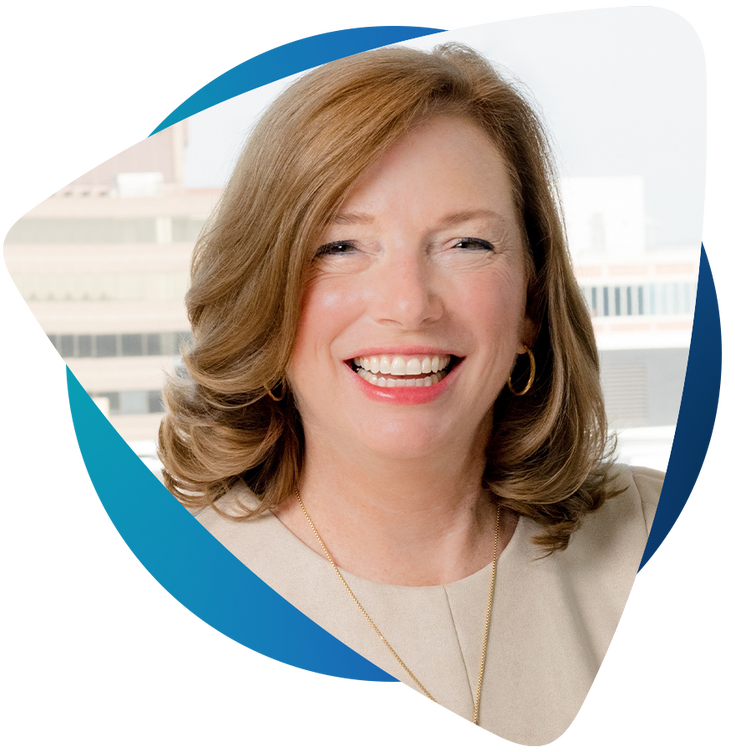 WEDNESDAY, MAY 24, 9–9:45 AM
DREAM IT. MAKE IT. HOW DIGITALIZATION HAS TRANSFORMED MANUFACTURING—AND OUR FUTURE


BARBARA HUMPTON
President & CEO, Siemens Corporation USA
BARBARA HUMPTON BIOGRAPHY
Barbara Humpton is President and CEO of Siemens Corporation, where she guides the company's strategy and engagement in serving the company's largest market. Siemens USA employs approximately 45,000 people serving customers in all 50 states and Puerto Rico and generated $18.6 billion in revenue in fiscal year 2022. She views the true purpose of technology as expanding what's humanly possible. She's also passionate about diversity, STEM education and what she calls a work-life blend that honors her priorities both at Siemens and as a grandmother.
Most recently, Humpton served as president and CEO of Siemens Government Technologies, Inc. (SGT), a leading integrator of Siemens' products and services for federal government agencies and departments. In this role, Humpton also served as an officer/director member of the board of directors of SGT.
Prior to joining Siemens in 2011, Humpton served as a vice president at Booz Allen Hamilton where she was responsible for program performance and new business development for technology consulting in the Department of Justice and Department of Homeland Security. Earlier, Humpton was a vice president at Lockheed Martin Corporation with responsibility for Biometrics Programs, Border and Transportation Security and Critical Infrastructure Protection, including such critical programs as the FBI's Next Generation Identification and the TSA's Transportation Workers' Identification Credential.
Humpton is a graduate of Wake Forest University with a bachelor's degree in mathematics. Barbara is Chairman of the Siemens Corporation Board, the Siemens Foundation and of the Center for Strategic and Budgetary Assessments (CSBA). She serves on the board of directors of the Triumph Group, National Association of Manufacturers (NAM), Chief Executives for Corporate Purpose (CECP), Economic Club of Washington, D.C. and the Seabee Memorial Scholarship Association. She resides in Washington, D.C., with her husband David.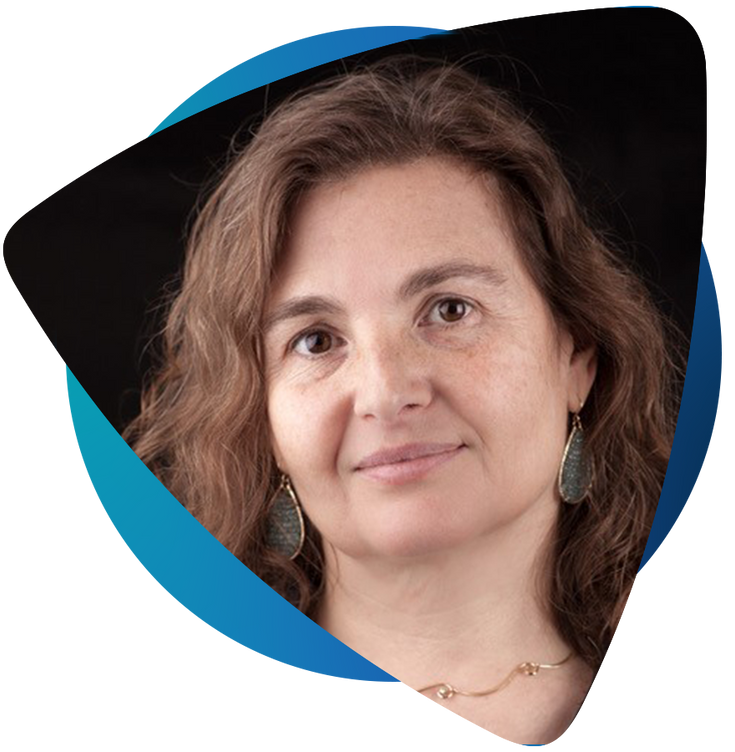 WEDNESDAY, MAY 24, 1–1:45 PM
ONE ROBOT FOR ANY TASK


DANIELA RUS
Professor of Electrical Engineering and Computer Science, Director of the Computer Science and Artificial Intelligence Laboratory (CSAIL), MIT
DANIELA RUS BIOGRAPHY
Daniela Rus is the Andrew (1956) and Erna Viterbi Professor of Electrical Engineering and Computer Science, Director of the Computer Science and Artificial Intelligence Laboratory (CSAIL) at MIT. Prof. Rus's research interests are in robotics and artificial intelligence. The key focus of her research is to develop the science and engineering of autonomy.
Prof. Rus served as a member of the President's Council of Advisors on Science and Technology (PCAST) and on the Defense Innovation Board. She is a senior visiting fellow at MITRE Corporation. She currently serves as a USA expert for Global Partnerships in AI, on the board of trustees of MBZUAI, and on the board of directors of Mass Robotics. She also served as Deputy Dean of Research in the Schwarzman College of Computing at MIT between 2019-2022.
Prof. Rus is a MacArthur Fellow, a fellow of ACM, IEEE, AAAI and AAAS, a member of the National Academy of Engineering, and of the American Academy of Arts and Sciences. She is the recipient of the Engelberger Award for robotics, the IEEE RAS Pioneer award, IEEE RAS Technical award, Mass TLC Innovation Catalyst Award, and the IJCAI John McCarthy Award. She earned her Ph.D. in Computer Science from Cornell University.
The digitization of practically everything coupled with advances in machine learning, the automation of knowledge work, and advanced robotics promises a future with democratized use of machines and wide-spread use of AI, robots and customization. While the last 60 years have defined the field of industrial robots and empowered hard-bodied robots to execute complex assembly tasks in constrained industrial settings, the next 60 years could be ushering in our time with Pervasive robots that come in a diversity of forms and materials, helping people with physical and cognitive tasks.
News & Insights
Between labor shortages, social distancing protocols, trade tensions and more, automation is having a moment.
Read more »
If you're just starting to explore the world of automation, then this FREE guide is for you!
Read more »
Over the last 2 years, nearly every manufacturing- or logistics-related industry saw unprecedented demand.
Read more »