The Automate Theater
June 6–9, 2022 · Detroit, Michigan, USA
Hear game-changing insights and ideas from industry leaders at our show theater. We'll be featuring exciting speakers and sessions including the IFR CEO Roundtable, The Cowen Startup Challenge, Cutting Edge Robotics Research and more. The Theater is right on the show floor and free to attend.
THEATER SPOTLIGHTS
Agenda Subject to Change
Monday, June 6, 2022

10:30 AM - NOON
Vision Systems Design Innovators Awards
Chris Mc Loone, Editor-in-Chief, Vision Systems Design
NOON - 12:30 PM
Mobility Trends and Impact on Manufacturing
Carla Bailo, President & CEO, Center for Automotive Research
1:00 PM - 1:30 PM
Automation Industry Statistics, Trends & Outlook
Alex Shikany, Vice President - Membership & Business Intelligence, Association for Advancing Automation
1:45 PM - 3:15 PM
The Workforce Crisis: Strategies for Cultivating Talent
Mike Cicco, President and CEO, FANUC America
Bill Beistline, Vice President – Procurement, Flex-n-Gate
Dr. Bryan Albrecht, President, Gateway Technical College
Michael Chichester Jr., Co-Chair, Robotics, AI and Automation Practice Group, Littler
3:15 PM - 4:15 PM
Digital Twin Panel Discussion: Revolutionizing Logistics and Manufacturing with AI and Virtual Environments
Hosted by NVIDIA
This panel will bring together technology providers, leading manufacturers, and distribution companies to discuss how they are leveraging AI and simulation environments to optimize their operations. Notwithstanding the hype around the metaverse, the panelists will discuss real applications of 3D virtual environments that are being leveraged today to improve productivity.
Gerard Andrews, Product Marketing, Robotics, NVIDIA
Kel Guerin, Chief Innovation Officer, READY Robotics
Mikko Urho, CEO, Visual Components
Victoria Uti, Director, Principal Research Engineer, Kroger
4:30 PM - 5:00 PM
Advances in Home Robotics
Mike Dooley, Co-Founder/CEO, Labrador Systems

---

Tuesday, June 7, 2022

10:30 AM - 12:00 PM

How Robotics and Automation Are Transforming the North American Economy


Co-sponsored by the International Federation of Robotics
Mike Cicco, President and CEO, FANUC America
Greg Smith, President - Industrial Automation Group, Teradyne
Greg Brown, Vice President - Global Advanced Technology Group, UPS
Melonee Wise, Vice President Robotics Automation, Zebra Technologies Deepu Talla, VP and GM - Embedded & Edge Computing, NVIDIA
1:00 PM - 2:15 PM

How to Jump Start Your Automation Strategy


Oli Qirko, President - North America, Cambridge Consultants
Marc Segura, President Robotics Division, ABB
Thomas Evans, CTO-Robotics, Honeywell
Eric Anderson, General Manager – Robotics, Amazon Web Services
2:30 PM - 4:30 PM
The Cowen Startup Challenge: Automate to Outperform
Hosted by Cowen
Don't miss your chance to see today's hottest new companies in robotics and automation—all in one place. The ten finalists below will go head-to-head at the Automate Show Theater, pitching their technology solution and vying for a $10,000 cash prize! Finalists include: Aivero, Covision Quality, FLX Solutions, INNOCISE GmbH, InOrbit, Neurocle Inc., NINOX 360, Quotebeam Inc., Scalable Robotics Inc., and Voiage.

---

Wednesday, June 8, 2022

10:30 AM - 11:30 AM
What's Next: The Cutting-Edge Research Driving Automation
Ken Goldberg, Professor, UC Berkley
Seth Hutchinson, Executive Director, Institute for Robotics and Intelligent Machines; Professor and KUKA Chair for Robotics, School of Interactive Computing, Georgia Tech
Jing Xiao, Professor and Head, Department of Robotics Engineering, Worcester Polytechnic Institute
Melonee Wise, Vice President Robotics Automation, Zebra Technologies
11:45 AM - 12:45 PM
Robot Safety Standards Update
Roberta Nelson Shea, Global Technical Compliance Officer, Universal Robots
Carole Franklin, Director of Robotics Standards Development, Association for Advancing Automation
1:30 PM - 2:30 PM
Modernizing the US Army: Implications of Ukraine on the Next Generation of Ground Combat Vehicles
Michael Cadieux, Director, U.S. Army Combat Capabilities Development Command's Ground Vehicle Systems Center
Jim Schirmer, Deputy Program Executive Officer, Ground Combat Systems
Warren Sponsler, Chief of Staff, Next Generation Ground Combat Vehicles Cross Functional Team
2:45PM - 3:45 PM
The Opportunities for Automation in México & Latin America
Evan Haley, Director of Global Sales, ATI Industrial Automation
Pablo Minjares, Director of Robotics Mexico, Staubli
Leonardo Arturo Febo Romero, General Manager, Helmut Fisher
Ruben Rodriguez, Sales Manager Mexico, ATI Industrial Automation
Manuel A. Sordo, CCO, Apera AI
4:00 PM - 4:45 PM
Leveraging Public and Private Partnerships to Propel the Future of Manufacturing
Hosted by Michigan Economic Development Center (MEDC)
Emerging technologies are being introduced on today's factory floors and it's critical that manufacturing companies – and their talent – are prepared. As high-tech solutions are integrated into traditional manufacturing processes, the impact stretches far beyond public and private sectors. This panel, comprised of cutting-edge thinkers in smart manufacturing, will focus on the vital partnerships between industry, academia, startups and government necessary to ensure small- and medium-sized manufacturers are not only ready to adopt I4.0 technologies – but to lead the way into the future of manufacturing.

---

Thursday, June 9, 2022

ALL DAY
Automate 2022 Workforce Development Day (see full details)

Thursday at the Automate 2022 show will focus on career opportunities enabled by robotics & automation in automotive, warehousing & logistics, food & beverage, medical, construction, agriculture, retail and other leading industries. Students from throughout Michigan and nearby states will be invited to tour the show in order to see all of the latest automation technologies on display as well as listen to speakers specifically addressing how students can take advantage of career opportunities today and in the future.

Students can visit the show and attend a session in the show floor theater on Why to Choose a Career in Automation.

10:15 AM - 10:45 AM
THEATER KEYNOTE: The Skills of Tomorrow
Melonee Wise, Vice President Robotics Automation, Zebra Technologies
10:45 AM - 11:45 AM
Panel: Automation Career Pathways
Paul Aiello, Executive Director, CERT Education Group, FANUC
Don Hutchison, Dean of Engineering, Manufacturing and Industrial Technologies, Macomb Community College
Neil Reddy, CEO, Manufacturing Skills Standards Council
Lori Baukus, Manager of Training Projects, Industry 4.0, Lorain County Community College
DeVan K. Peters, Controls Engineer, APT Manufacturing Solutions
Sarah Keefer, Electrical Technician, Autotool Inc.
11:45 AM - 12:45 PM
Panel: How to Cultivate a Culture for Innovation inside the Classroom that leads to Employability
Ted Rozier, Director Of Engineering, FESTO
Steven Kahla, Dean of Engineering, Lonestar Community College
Yuri Hovanski, Department Chair, Brigham Young University
Peter Zink, Director of Advanced Technology, PTC
Anne Gielczyk, Vice President, Nocti Business Solutions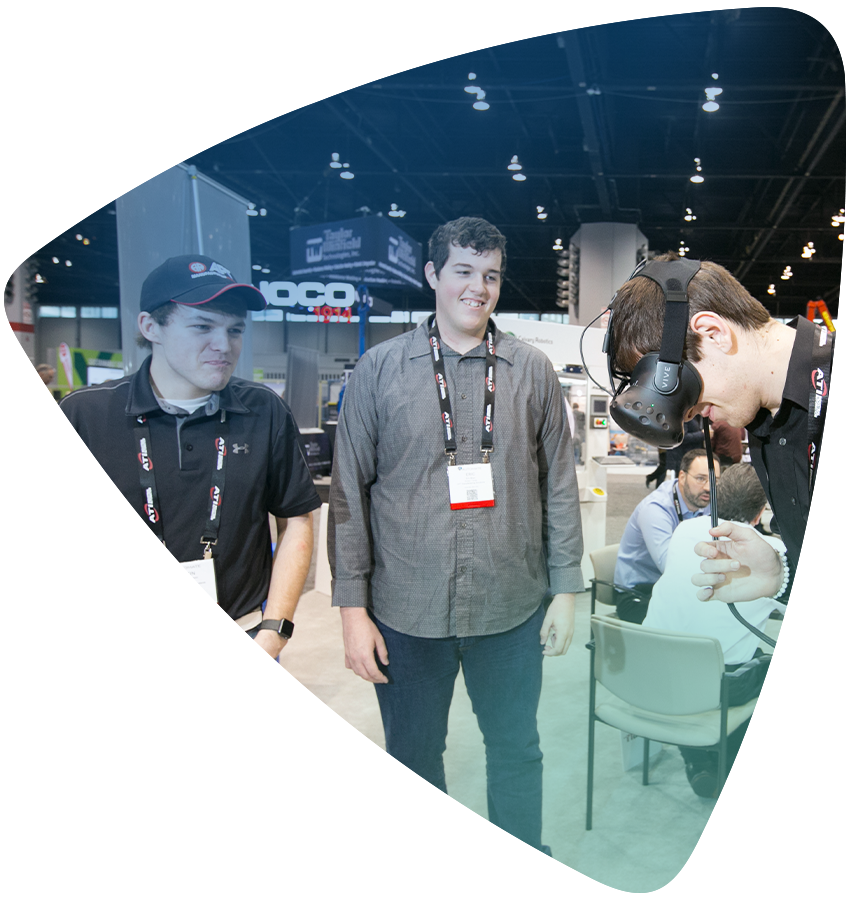 THE COWEN STARTUP CHALLENGE: AUTOMATE TO OUTPERFORM
Emerging ideas. Next-generation companies. Endless opportunities. This competition spotlights up-and-coming entrepreneurs and their young companies in robotics and automation. Ten finalists will vie for the top $10,000 cash prize by pitching their technology solution to a panel of industry expert judges.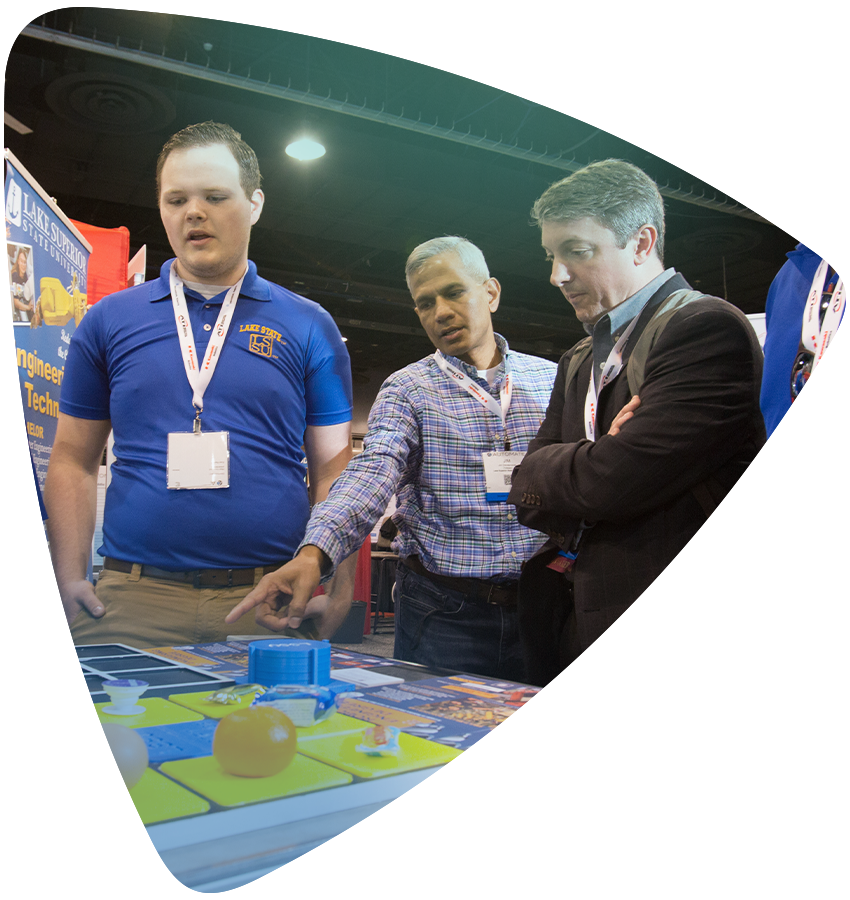 WORKFORCE DEVELOPMENT DAY
Thursday, June 9, 2022, will include a focus on robotics and automation career opportunities across leading industries including automotive, warehousing and logistics, food and beverage and more. Students will tour the show floor to see the latest automation technologies and hear from industry experts on how they can build their careers today—and in the future.