CERTIFIED MOTION CONTROL PROFESSIONAL PROGRAM
May 22–25, 2023 · Detroit, Michigan, USA
The Certified Motion Control Professional program will help you and your team strengthen skills and stand out from the crowd. This specialized and technical knowledge can earn your certification with the Certified Motion Control Professional-BASIC training and certification exam right on site at Automate.
ABOUT THE PROGRAM
From basic machine design and the physics of motion to understanding inertia and motor sizing, the CMCP program offers a thorough download on the latest in motion control. Once certified, you'll join an elite group of system integrators, machine builders, manufacturers, end-users and others who are recognized throughout the industry.
All-Access Conference Pass Attendees get access to all CMCP courses. To participate, register for the Automate All-Access Pass and save your spot for the CMCP exam*.
*CMCP exam is an additional fee. Sign up for the exam during conference registration. The purchase of any conference pass includes a discounted rate for the CMCP exam.
To see the full Automate Conference agenda, click here.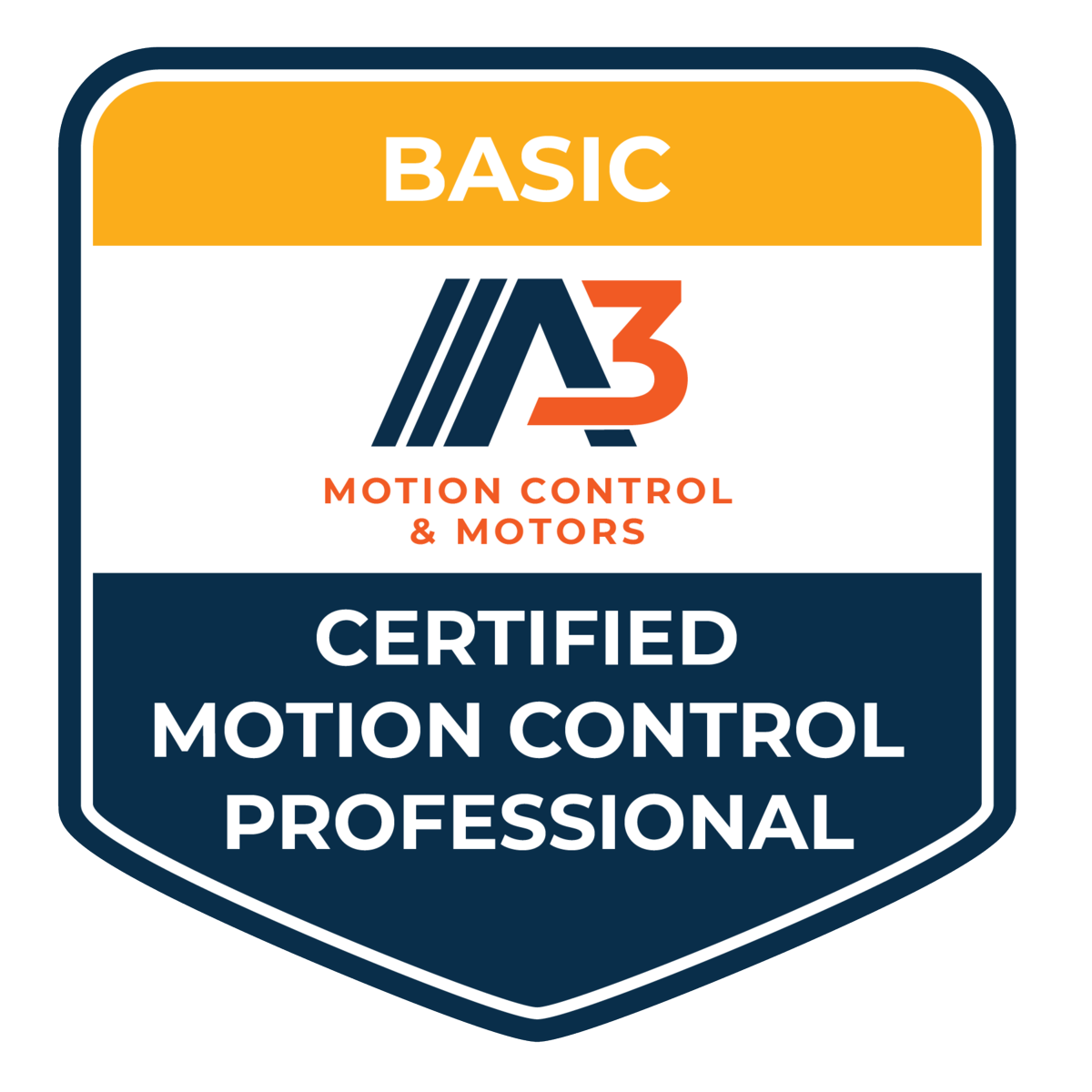 Learn more on automate.org