WELCOME TO AUTOMATE LIVE
Industry experts. Live interviews. In-booth conversations. Be a part of the Automate 2024 virtual experience—on the show floor and online.
TAKE CENTER STAGE WITH YOUR INDUSTRY THOUGHT LEADERS LIVE
Automate LIVE brings your leading voices in automation to the forefront of the automation universe. We're excited to once again offer you the opportunity to educate, inspire and highlight your and your customer's success stories on the show floor at Automate LIVE next year!. Interview topics and questions can be totally up to you! You will have the opportunity to choose your ideal host – more to come on that soon!. Join us LIVE May 6-9 to see the action. Schedule coming soon!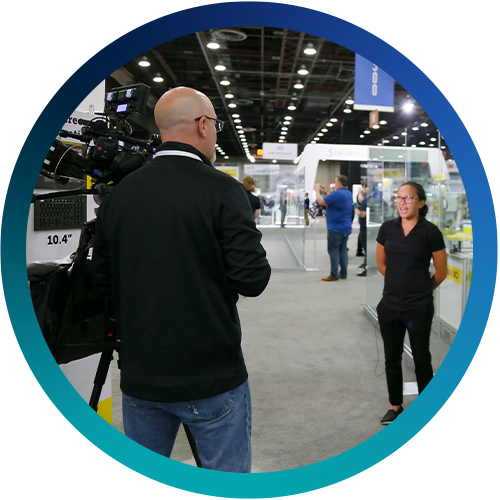 SHARE YOUR INSIGHTS & STORY
Put your company in the spotlight and help others understand what's possible with automation. Automate LIVE is your platform to share insights, success stories and just have fun talking about automation. You will receive a full copy of the interview after the LIVE broadcast to over 91K A3 followers.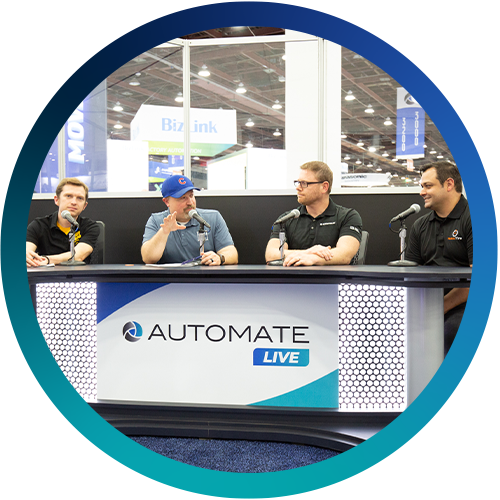 WANT TO BE AN AUTOMATE LIVE HOST?
Get involved and help spread the word and value of automation. We're always looking for new voices to add to our top-notch LIVE crew.