Promote your brand and reach more than 20,000 decision makers.
The marketplace is changing, companies must find cost effective solutions and automation is the key to their success. Automate will deliver exactly what buyers are looking for and you'll want to be a part of it!
Companies want to attend one show that offers everything they need to be able to compete in the global marketplace and Automate is that show. You won't find these customers at the vertical trade shows – small and medium sized companies in every industry, performing every type of application. Many will make a purchase within six months of the show and almost half of them will discover their vendor at Automate!
No other trade show in North America offers as broad a range of automation solutions to as broad a range of industries. If you make products that can be used in automation systems, this is the show for you!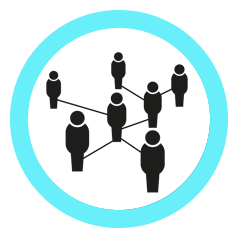 Increase you company's visibility among more than 30,000 decision makers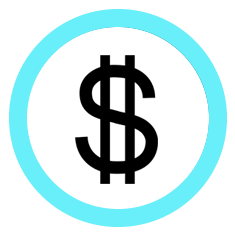 70% of attendees plan to purchase within 12 months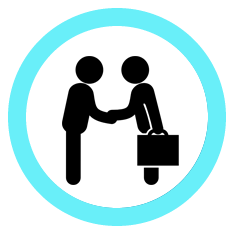 Meet buyers from 40+ leading industries
What Exhibitors are Saying
"This year's AUTOMATE show more than met our three main goals for exhibiting: brand awareness for Kawasaki Robotics products, lead generation, and relationship building. Not only was quantity of the leads we generated well above expectations, but also the quality. We anticipate a favorable return on investment from exhibiting at this show!"
-Kawasaki
"The show had a very positive vibe! It's not very often that you find a trade show that both the exhibitors and attendees are equally as happy to be there. Can't wait for Automate 2019!"
-Electro-Matic Integrated
Automate is the only show that we attend and exhibit. It is by far the most comprehensive gathering of industry experts and potential customers."
-Setpoint Systems Inc.
What are Attendees Looking For?
AC Drives
AC Motors
Actuators & Mechanical Systems
Automated Assembly Machines/Systems
Automatic Identification & Data Collection/RFID
Cables/Cable Assemblies/Connectors
Cameras
Camera and Lighting Enclosures
Collaborative Robots
Controls
Consulting Services
Drives and Amplifiers
Electronic Drives
End of Arm Tooling
Engineering Services
Frame Grabbers & Processing Boards

Lasers
Lighting Equipment
Metrology
Mobile Robots
Motion Controllers
Motors
Optics & Lenses
Parts Handling Equipment/Conveyors
PLCs
Robots/Robotic Systems
Safety & Ergonomic Equipment
Sensors & Feedback Devices/Systems
Simulation Software
Software
System Integrators
Training Services
Vision Systems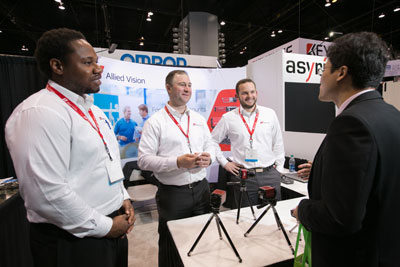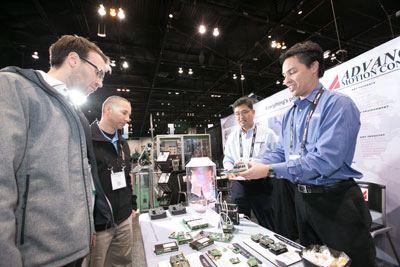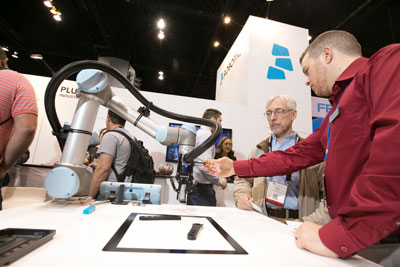 Download the Automate 2019 Exhibitor Prospectus
Contact Our Director of Sales for More Information