Moog and Salvagnini: Decentralized control architecture tailored for metal forming applications
Featuring:
Murphy, NC., USA, May 22, 2023 – Moog Inc. (NYSE: MOG.A E MOG.B) – a leader in the supply of high-performance solutions for motion control – and Salvagnini, a prominent provider of innovative solutions for automation in metal forming applications, have jointly designed and developed an 8-axis Cartesian manipulator robot for automatically directing and sorting punched or sheared parts in machining centers.
Metal forming operators face challenges that include a high variability of batches, smaller and diversified batches and requirements, shorter delivery times, and customer quality guarantees. These needs often conflict with a plant's ability to be flexible enough to configure its equipment and production lines for the rapid, varied production needs of customers. Salvagnini's 8-axis Cartesian manipulator fits into the existing floor layout while performing a variety of tasks and using less energy than competing designs.
Moog's offering of electric, hydraulic, and hybrid solutions for machine designs, allowed Moog and Salvagnini to take a technologically neutral approach. Moog engineers studied a mix of technologies and selected the best-suited solution for the Salvagnini Cartesian manipulator robot and metal forming customers.
The Moog engineering team integrated its electromechanical solutions into the design of Salvagnini's robot to enable the machine to interconnect various processes, including transporting work in progress from one station to the next. To develop the machine's all-axis solution, Salvagnini's engineers selected Moog's DE2020 energy management module, the DI2020 motor with integrated electronics, the DR2020 decentralized single-axis drive, and the HD/FAS H servo motors.
"Finding space for the electrical cabinet in the layout of complex systems is difficult and limiting, therefore reducing cabinet volume is very important," explained Stefano Bizzotto, Motion Control manager at Salvagnini. "Ideally, the electrical cabinet should disappear or be completely integrated into the footprint of the machine. To achieve that, we chose decentralized drives and motors with integrated electronics."
"The choice of electromechanical technology allowed us to propose integrated and plug-and-play systems, capable of communicating perfectly even with other manufacturers' devices," added Marco Dallocchio, sales manager for Moog. "The simplified installation enabled faster service. Other advantages include reduced sizes and weights, both resulting in higher acceleration and speed, and the opportunity to integrate new functions in the same space."
Moog and Salvagnini are collaborating to retrofit existing machinery, with the goal of replacing existing components or integrating new ones. Upgrades are essential and upgrading technology standards can significantly improve production efficiency while simultaneously reducing operating costs. Intense co-engineering and co-design work between the teams of engineers of the two companies is guiding operators towards the next generation of increasingly connected machines that are focused on sustainability and Industry 4.0 readiness. Moog is able to propose the most suitable mix of technologies and solutions to respond to individual customer needs in those areas.
Learn more about:
Moog decentralized drive solutions
Moog energy management system (DE2020)
About Salvagnini
Salvagnini offers innovative solutions for the machine tool sector for flexible metal forming and automation. The company's cutting-edge technologies are implemented in punching/shearing, paneling, bending, fiber laser cutting systems, FMS/FMC automatic production systems, connections, warehouses and proprietary software, highly flexible solutions and fully in line with the Industry 4.0 requirements. The group, based in the province of Vicenza, has 23 branches, 2,000 employees, over 700 installations in 76 countries and a turnover of 430 million euros. Visit www.salvagninigroup.com.
About Moog
Moog Inc. is a worldwide designer, manufacturer and integrator of precision control components and systems. Moog Industrial Controls segment designs and manufactures high performance motion control products, solutions and services combining electric, hydraulic, and hybrid technologies with expert consultative support in a range of applications in energy, industrial machinery, simulation and test markets. We help performance-driven companies to design and develop their next-generation equipment. Moog Industrial Controls segment, which had fiscal year 2022 sales of US $907 million and over 40 locations worldwide, is part of Moog Inc., which had fiscal year 2022 sales of US $3.0 billion. For more information, please visit www.moog.com. For more information, please visit www.moog.com/industrial.
Pictures: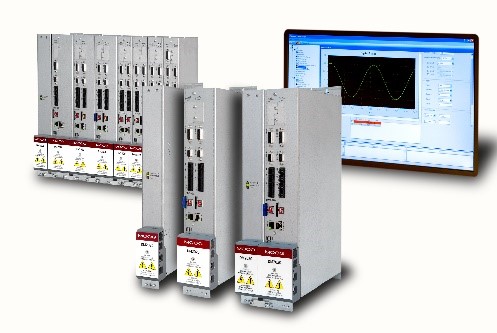 DM2020 range and GUI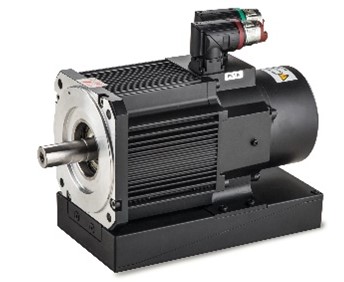 DI2020 integrated servo drive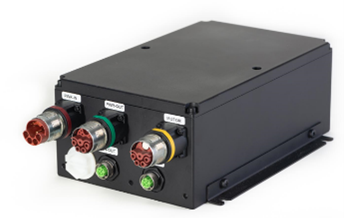 DM2020 range and GUI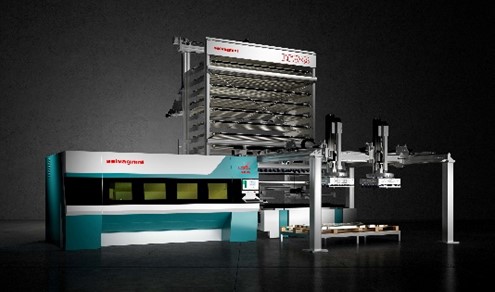 Salvagnini L5 LTWS
Back to Exhibitor News