Certified Vision Professional Program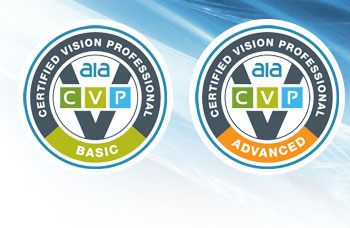 Get ready to differentiate yourself and get noticed on end-user bid lists!
Sharpen your skills and prove your vision and imaging knowledge to the industry.
Become a Certified Vision Professional at AUTOMATE!
CVP-BASIC and CVP-Advanced training and certification offered!
A small investment in your education...Big gains for your business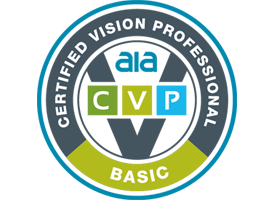 CVP Basic
The Fundamentals of Machine Vision
Beginning Optics for Machine Vision
Beginning Lighting for Machine Vision
The Fundamentals of Camera and Image Sensor Technology
Image Processing Fundamentals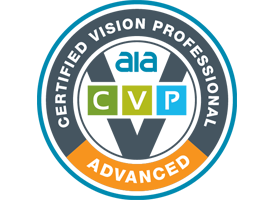 A CVP-Advanced certification is currently the highest level of distinction for vision industry professionals worldwide.
CVP Advanced
Advanced Optics for Vision
Advanced Vision Lighting
Advanced Vision System Integration
Reliable Vision Application Development
Advanced Camera and Image Sensor Technology
3D Vision System Development
Advanced Color Machine Vision and Applications
Advanced Vision Guided Robotics
Metrology and 2D Calibration Techniques
Non-Visible Imaging Theory and Techniques
Particle Analysis and Classification Techniques
Designing High-Speed and Linescan Vision Systems
What Certification Can Do For You
Showcase your experience and acumen
Demonstrate your commitment to delivering the highest quality
Market your expert status
Get consideration on end-user bid lists
Get Certified
Attaining CVP certification helps you clearly demonstrate your specialized skills. You'll benefit from an increased confidence in your abilities from your employer, peers and customers.
Vision Themed Conference Sessions
Advances in 3D Vision
The Emergence of Embedded Vision and How it Impacts Your Company
Advances in Vision Guided Robotics
Examining Non-Visible Imaging Technologies
Advances in Lighting and Optics for Machine Vision