Midwest Optical Systems
Proud Member of: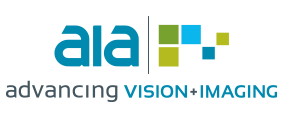 MidOpt (Midwest Optical Systems) has more than 30 years of experience in industrial optics and is a worldwide leader in manufacturing filters specially designed for machine vision. MidOpt filters are used to maximize contrast, improve color, enhance subject recognition and control the light that's reflected from the object being inspected. But a MidOpt machine vision filter is not just a machine vision filter. Stop by our AUTOMATE booth (9130) to learn more about the key features of a quality machine vision filter and the MidOpt difference.
NEW PRODUCT:
SWIR Filters MidOpt SWIR (Short-Wave Infrared) Filters are designed to enhance image quality of InGaAs camera technology in a variety of machine vision applications. They're useful for applications imaging from 900-2300nm. New Product: Pi1000 Wire-Grid Polarizer The MidOpt Pi1000 Wire-Grid Polarizer is effective in both the visible and infrared, ranging from 400-2000nm, and has an operating temperature rating of 100° C per 1,000 hours.
AUTOMATE BOOTH NUMBER: 9130
Products / Services
View All Exhibitors