Robotunits, Inc.
Proud Member of: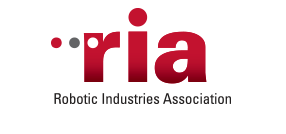 Robotunits sets new standards in modern manufacturing and machine design with our Modular Automation System. Our main product philosophy of "More With Less" translates to time and cost savings for the customer in design, logistics, inventory and assembly.
For over 30 years, Robotunits has been manufacturing the latest conveyer, linear motion and safety fence systems based on a patented, one-of-a-kind extrusion and fastening technology.
This world-class system is designed to use the least possible number of parts and combines intelligent design solutions with the state-of-the-art technology, which guarantees standardization and compatibility of all components and product lines.
We look forward to welcoming you at the Robotunits Booth 7329 to introduce you to our new system of Powered Roller Conveyors (R5S/R5C), Lift Stations and Robot Bases. Our complete line of products will be on display.
Come see how Robotunits systems can be the key to your success by:
Using less components
Saving significant assembly time, and
Building stronger
Products / Services
Automated Assembly Machines/Systems
Engineering Services
Parts Handling Equip./Conveyors
Safety & Ergonomic Equipment
View All Exhibitors