FANUC America
Proud Member of: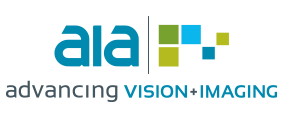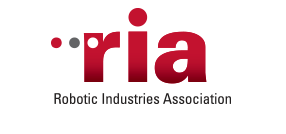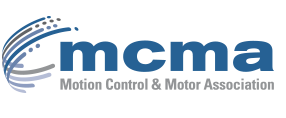 Experience More with FANUC
FANUC America provides industry-leading robotics, CNCs, and ROBOMACHINE solutions. With over 24 million products installed worldwide, FANUC is the most familiar brand of manufacturing automation. At Automate, we invite attendees to experience FANUC products in a variety of interactive demonstrations featuring our latest robots and industrial IoT solutions.
Experience Solutions
We are committed to helping companies find solutions to their production challenges. From small shops to large assembly operations, manufacturers rely on FANUC automation to help improve productivity, increase quality, maximize profits and maintain a competitive edge. We also work with schools and industry to develop certified curriculums centered on robotics and automation training, helping prepare students for high-tech careers in advanced automation and manufacturing. FANUC is dedicated to "Service First" – A commitment to our customers that we will provide parts and support for the life of their FANUC products.
More Robots
We have the largest selection of robot models with payload capabilities from 0.5 - 2,300 kg, including collaborative robots. Our robots work in virtually every industry and application such as assembly, material handling and removal, machine tending, packaging, palletizing, painting, dispensing and welding. In addition, we provide application software, integrated iRVision® and tracking features, ROBOGUIDE simulation, Dual Check Safety (DCS), and Industrial IoT solutions like Zero Down Time (ZDT), designed to help customers monitor and manage their automation. Our R-30iB Plus robot controller features an intuitive user interface with icon-based screens, providing easy setup, programming and operation.
More CNCs
With more than 4 million CNCs installed worldwide and over 50 years of experience, FANUC is the world's leading supplier of intelligent factory automation systems and CNC technology. As the exclusive provider of FANUC CNC, laser and general motion systems in the Americas FANUC is a one-stop shop for comprehensive CNC solutions including control systems, drives and motors as well as CO2 and Fiber laser solutions. FANUC's industry leading 52-year Mean-Time-Between-Failure (MTBF) means that machine tools with FANUC controls experience less downtime, produce more parts, support downstream production more effectively, and deliver on customer promises. FANUC CNCs provide the lowest total cost of ownership (TCO).
More ROBODRILLs
The FANUC ROBODRILL vertical machining center provides unrivalled quality and precision for milling, drilling and tapping. Available in standard and advanced models, the FANUC ROBODRILL offers versatility for a wide range of high-production applications in mold and tool making, jewelry and watch manufacturing, medical technologies, and many other industries.
With a robust construction, an unbeatable tool change time of 0.7 seconds, and a turret capable of handling tools weighing 4 kg, FANUC ROBODRILL is the fastest and strongest 5-axis CNC machine in the industry. All ROBODRILL components including controllers, amplifiers and motors are 100% FANUC, and are based on over 60 years of CNC experience and continuous advances in quality.
When you're ready to automate, count on FANUC for reliable and easy-to-use products, application expertise and lifetime product support. We look forward to seeing you at Automate!
Products / Services
Controls
Motion Control Equipment
Motors
Robots - Industrial
Robots - Service or Educational
Simulation Software
Software
Support Service
System Integration - Automation
System Integration - Robotics
System Integration - Vision
Training
Vision Systems
View All Exhibitors