Dynatect Manufacturing, Inc.
Proud Member of: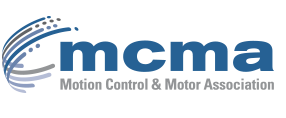 Dynatect Manufacturing helps support a safer and more productive manufacturing environment. Dynatect's diverse product offering includes fabric and aluminum slat roll-up doors, cable carriers, flexible protective covers and barriers that are engineered to provide protection for equipment and personnel. Specific to the objective of enhancing safety, several products are offered: automated machine safety doors, horizontal machine door actuators, bellows and roll-up safety pit covers.
Dynatect has drawn on 30 years of custom engineered solutions to develop standardized doors that are reliable and simple to integrate. Dynatect will feature Gortite® VF Automated Machine Safety Doors alongside a comprehensive profile of industrial equipment protection.
Automated Machine Safety Doors restrict access to hazardous operations while allowing the operator to maintain closer proximity to the work area improving ergonomics and increasing productivity. Conforming to OSHA guardrail requirements, the door's fabric curtain is retained in columns to minimize risk of falling through the closed door. The Gortite VF door comes standard with proximity switches for easy setting of the open and closed position of the door. Providing a physical and visible barrier, the door can be positioned closer to hazardous machines versus standalone light curtains. The result supports the trend toward a smaller work area footprint. Unlike light curtains, which don't contain flying debris, an automated machine safety door allows closer location of the safeguarding device. Using the ANSI distance formula, the door limits the depth penetration factor and average approach speed. Use of this physical barrier with safety sensors can save up to 30 square feet of manufacturing space.
What's special about the Gortite VF Door? Fast delivery (3-week lead times); 1-hour typical field installation; multiple t-slot mounting surfaces; and long-life non-contact safety sensors. The VF Door is a secure roll-up barrier that isolates hazardous processes including fluid splatter/mist, weld smoke/sparks/flash and light debris. It is designed for automated production and machine processes that require preventive safety measures like robotic welding, processing, and transport tasks.
Door actuation is triggered via the automation governing the guarded machine, has a standard speed of 44"/second and is developed for more than 1 million cycles. Additionally, an optional traveling photo eye is available to sense an obstruction in the path of door travel. Dynatect also offers a safety interlock option which meets PLe safety requirements when combined with appropriate machine logic and conformance to risk assessment.
Visit Dynatect's booth # 8154 at Automate to see a working demo.
>
Products / Services
Motion Control Equipment
Power Transmission, Actuators & Mechanics
Safety & Ergonomic Equipment
View All Exhibitors