call for speakers
May 6–9, 2024 · Chicago, Illinois, USA
Share your expertise, your insights, and your technology innovations at the largest, most important automation and robotics trade show conference in North America, the Automate Show & Conference. We invite you to submit non-commercial, educational talks for this premier automation conference.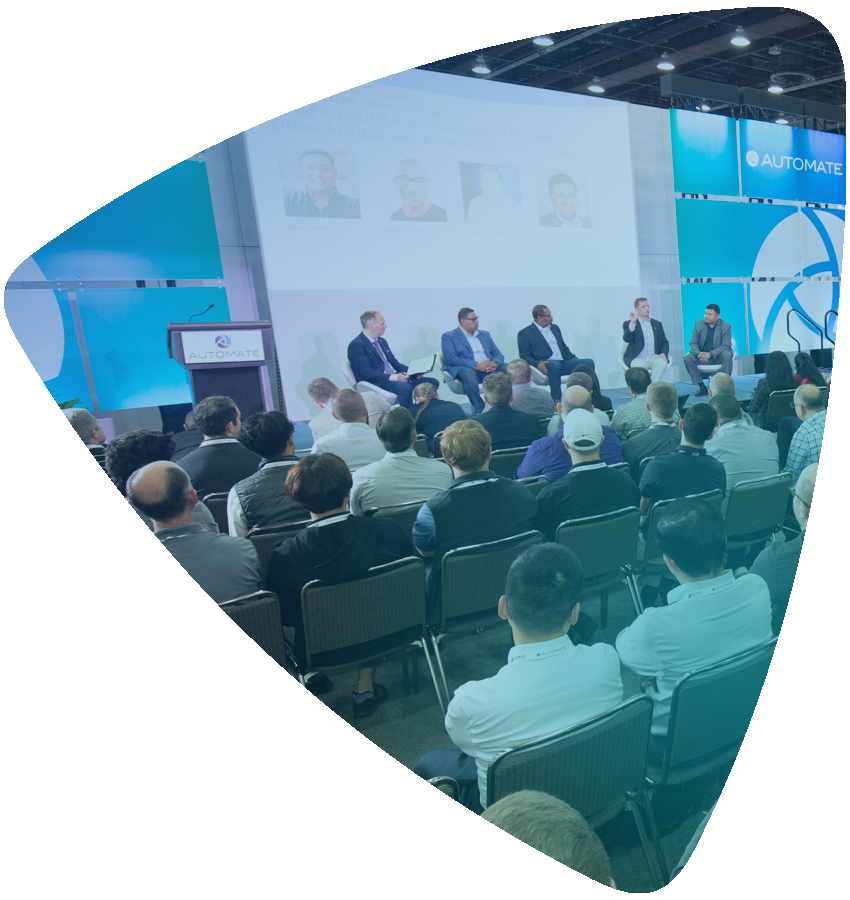 NEW GUIDELINES FOR 2024
For 2024, we are seeking talks that offer a higher degree of technical information than we've previously required on technologies, applications, and use cases.
Talks must be educational and non-commercial. No product talks or sales pitches will be allowed. We will be rigorously enforcing this requirement in 2024.
Preference will be given to talks that showcase real-world use cases or new applications and technologies. If possible, please bring in partners as part of your talk who have actually deployed the technologies being discussed.
This conference intends to present technical talks on how to solve problems, create strategies, select partners, build business cases, use new technologies, and deploy solutions. We prefer speakers with backgrounds where they are actually involved in deploying, designing, or operating these technologies, strategies, or applications.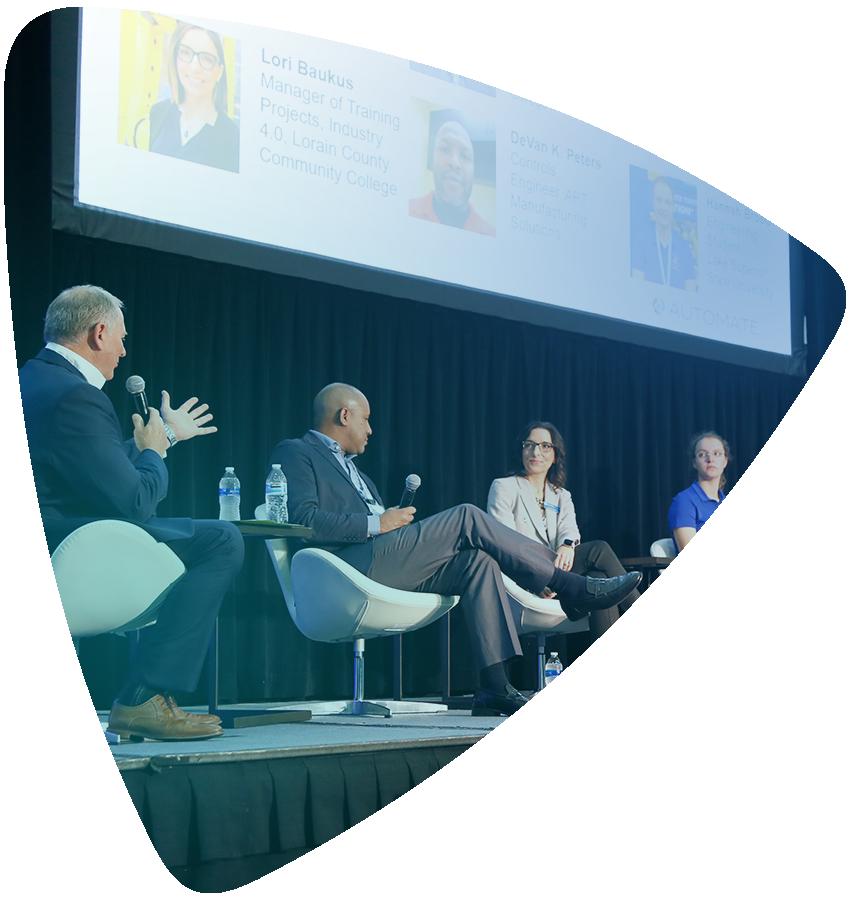 SUBMISSION DEADLINE:
Wednesday, September 27, 2023
Decisions on abstracts will be made in October. Speakers will be responsible for their own travel and accommodations but will receive complimentary registration to the full conference.
We are looking for a full range of topics, from advice on how to get started with automation technologies to the latest applications and use cases. Below is a list of potential sessions. But this is not exhaustive. Please submit any educational session that would be of interest to our audiences. If you have questions, please contact Robert Huschka, Vice President of Education Strategies, at rhuschka@automate.org.
---
Potential Sessions
Introduction to Automation Technology
Getting started with robotics
Getting started with machine vision
Choosing motion control components/systems
Working with system integrators
Introduction to robotic safety
Case studies - especially first implementations of automation
Applications & Solutions
Assembly and Fabrication
Welding
Painting & Coating
Grinding, Finishing, and Material Removal
Inspection and Quality Control
3D/Additive Manufacturing
Material Handling
Pick, Place, and Sort
Packaging
Foundry Work
Machine Tending
Barcode and QR Code Reading
Conveyance
CNC Machining
The Business Case for Automation
Understanding the benefits of automation
Is automation right for your company?
How to prepare an automation ROI calculation
How to prepare your workforce for automation
Successful case studies of new automation implementation
Collaborative Robot Applications
Collaborative vs. conventional robot application
Safety implications with collaborative robotics
How to implement mobile robots
Human-robot collaboration
New use cases for collaboration
Effective end-of-arm tooling for collaborative applications
Autonomous Mobile Robots
Automating warehousing and logistics
Getting started with AMRs
Fleet management and interoperability
Navigation and mapping for AMRs
User case studies
Using AMRs safely
Robotics
End-of-arm tooling
Robotic machine loading, tending, bin picking, etc.
Vision guided robotics
Robotic inspection
Robot safety - how to perform a risk assessment
Unique applications using robotics
Robot simulation
Advances in robotics software and programming
Case studies of successful robotics applications
Vision and Imaging
Embedded/computer vision
Vision's role in IoT
3D vision techniques
Vision guided robotics
Smart cameras/vision sensors
Neural networks/deep learning
Time of flight sensors
Software tools for vision and robotics
Vision systems integration
Vision in autonomous vehicles
Real-time video applications
Non-visible imaging
Emerging machine vision applications
Vision inspection techniques
Case studies of successful vision applications
Vision and imaging in industries such as life sciences, agriculture, security, surveillance, electronics, automotive, etc.
Motion Control Components and Systems
Advances in motion control technology
Advances in programmable controls
Realizing improvements in productivity with motion control
Advanced motion control applications
Design performance issues and how to overcome them
Virtual commissioning for risk-free design
Advances in linear transport technology
Adding algorithm intelligence to machines and systems
Industrial networking technologies, methods, etc.
TSN - time sensitive networks
OPC-UA protocol
Innovations in electric motors
New servo drive technology
Machine design best practices
Drives-based integrated safety
Linear actuator applications
Smart Automation Trends
Trends in smart manufacturing/automation
Automation in emerging industries, such as agriculture, pharmaceuticals, construction, healthcare
Advances in machine vision and computer vision
3D printing/additive manufacturing
Predictive maintenance solutions
Cybersecurity in an IoT world
Human-machine interface advances
Bringing IT and OT together
AR, VR or mixed-reality applications
Digital twins and simulation
5G and connectivity
Edge and Fog computing
Blockchain for industry
Supply chain management
Advances in Large Language Models (ChatGPT, Bard, etc.)
Building an AI or Smart Manufacturing Strategy
How to evaluate an AI solution
AI solutions: where to begin?
How to accelerate a digital transformation
What's your big data strategy?
Exploring advanced business analytics
Evaluating software
Artificial Intelligence and Machine Learning Trends
Real world use cases for AI and machine learning
AI or machine learning applications in robotics
Asset and inventory management using machine learning
Natural language processing applications for smart manufacturing
AI, machine learning and vision applications for inspection and quality control
Human - AI collaboration
Addressing AI ethics, bias, safety, and trust