Contact Us
If you need help or have questions please contact the appropriate person for more information:
Customer Service
Exhibiting and Sponsorship Information
Registration Information
Educational Conference & Seminar
CVP Information
Marketing Information
Press Information
Visa Letter Requests
Website Issues/Questions
Show Management
A3 - Association for Advancing Automation
900 Victors Way, Suite 140
Ann Arbor, MI 48108 USA
Phone: (734) 994-6088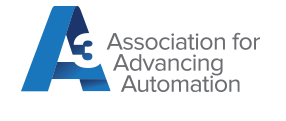 A3 is the umbrella association for Robotic Industries Association (RIA), AIA – Advancing Vision + Imaging, and Motion Control & Motor Association (MCMA). RIA, AIA, and MCMA combined represent over 1000 automation manufacturers, component suppliers, system integrators, end users, research groups and consulting firms from throughout the world that are driving automation forward.
Our Mission
The Association for Advancing Automation is THE global advocate for the benefits of automating. We promote automation technologies and ideas that transform the way business is done.
What We Do
The Association for Advancing Automation serves the members of A3 Mexico, RIA, AIA and MCMA. A3 sponsors trade shows, conferences and other networking events, develops leading global websites on automation technologies, collects industry statistics and generates market research, develops consensus standards, provides multiple certification programs and engages in a wide variety of other educational activities. The association interacts on a regular basis with their 1000+ member organizations around the world, and is always developing new ways to better serve the industry.