Roberta Nelson Shea: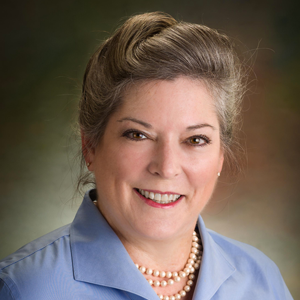 Roberta Nelson Shea
Global Technology Compliance Officer
Universal Robots
Roberta Nelson Shea is the Global Technical Compliance Officer at Universal Robots, responsible for product safety and reducing barriers to global acceptance and deployment.
She has already spent more than 35 years as a professional within the field of manufacturing automation, 23 of them additionally chairing the US-American National Robot Safety Committee (ANSI/RIA R15.06). She has also been elected one of the top 100 Women in Safety by the American Society of Safety Engineers (ASSE). Most recently, as convenor of the committee ISO/TC 299 WG3 (ISO/TC 184/SC2), she lead the introduction of ISO/TS 15066, which, as an extension of the established ISO 10218, is the first document defining standardized safety requirements within human-robot-collaboration.