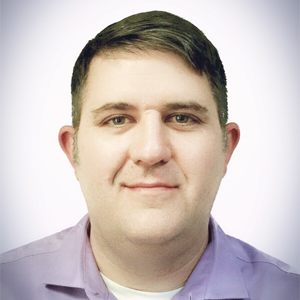 Matthew Bush
COO/Founder
Hirebotics, LLC
Matthew holds a Bachelor of Science in Mechanical Engineering degree along with an MBA from the University of Florida and a Master of Arts, Industrial Technology from the University of Northern Iowa. He has spent his 20+ year career working in the manufacturing sector in a wide range of industries and processes including foundry, machining, metal forming, electronics, assembly and continuous process.
Matthew has held roles from manufacturing and design engineering to operations management and most recently was Director of Operations for a Berkshire Hathaway company prior to co-founding Hirebotics in 2015.
Matthew has had the pleasure of introducing automation into several factories during his career as both robotic and custom automation solutions. In his current role, Matthew helps to bring robotics into organizations that usually have no prior experience with automation and part of that task is to help the organization adopt the robot as just another worker on their team.