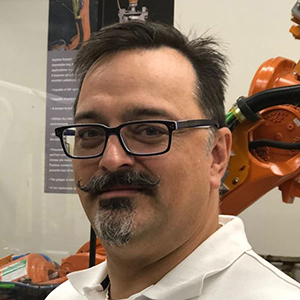 Andrew Cook
Manager, Sales & Marketing
Applied Robotics, Inc.
Andrew Cook has been in industrial automation for over 25 years. He is a unique executive having both managerial and entrepreneurial experience. A good listener, Andrew is often able to filter through the noise to pinpoint the underlying issues. He is known as a problem solver who has worked in power transmission, machine tool, general automation, and other fields. Andrew is focused on automation components and robotic end of arm tooling as Applied Robotics, Inc.'s Manager, Sales & Marketing. Andrew's business acumen has always been second to none. He has brought overseas manufactured industrial product lines to America and grown the sales into multi-million-dollar operations, several times over. He also has established brick and mortar headquarters for organizations, created sales networks across America, and fostered a complete system for distribution, allowing the companies to grow very quickly. To his friends, Andrew is best known for his consistent ability to draft mediocre fantasy football teams.