Keynote Speaker Biographies
---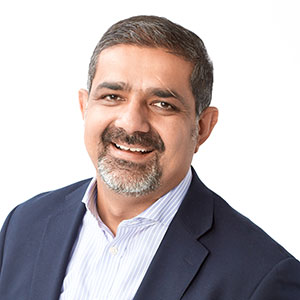 Karim R. Lakhani, Harvard Business School
Karim R. Lakhani is the Charles E. Wilson Professor of Business Administration and the Dorothy and Michael Hintze Fellow at the Harvard Business School. He is the founder and co-director of the Laboratory for Innovation Science at Harvard, the principal investigator of the NASA Tournament Laboratory at the Harvard Institute for Quantitative Social Science, and the faculty co-founder of the Harvard Business School Digital Initiative. He specializes in technology management and innovation. His research examines crowd-based innovation models and the digital transformation of companies and industries. Lakhani is known for his pioneering scholarship on how communities and contests can be designed and managed to achieve innovative outcomes. He has partnered with NASA, Topcoder, and the Harvard Medical School to conduct field experiments on the design of crowd innovation programs. His research on digital transformation has shown the importance of data and analytics as drivers of business and operating model transformation and source of competitive advantage. He serves on the Board of Directors of Mozilla Corporation and Local Motors.
---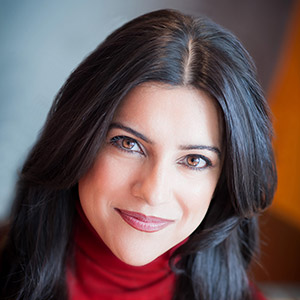 Reshma Saujani, Founder and CEO, Girls Who Code
Reshma Saujani is the Founder and CEO of Girls Who Code, a national non-profit organization working to close the gender gap in technology and change the image of what a programmer looks like and does. With their 7-week Summer Immersion Program, 2-week specialized Campus Program, after school Clubs, and a 13-book New York Times best-selling series, Girls Who Code is leading the movement to inspire, educate, and equip young women with the computing skills to pursue 21st century opportunities. By the end of the 2018 academic year, Girls Who Code will have reached over 90,0000 girls in all 50 states and several US territories. Girls Who Code alumni are choosing to major in CS, or related fields, at a rate 15 times the national average; Black and Latina alumni are choosing to major in CS or related fields at a rate 16 times the national average.
Reshma began her career as an attorney and activist. In 2010, she surged onto the political scene as the first Indian American woman to run for U.S. Congress. During the race, Reshma visited local schools and saw the gender gap in computing classes firsthand, which led her to start Girls Who Code. She has also served as Deputy Public Advocate for New York City and ran a spirited campaign for Public Advocate in 2013.
Reshma's TED talk, "Teach girls, bravery not perfection," has more than four million views and has sparked a national conversation about how we're raising our girls. She is the author of three books, including the forthcoming Brave, Not Perfect - scheduled for release in Winter 2018, New York Times bestseller Girls Who Code: Learn to Code and Change the World, and Women Who Don't Wait In Line - in which she advocates for a new model of female leadership focused on embracing risk and failure, promoting mentorship and sponsorship, and boldly charting your own course — personally and professionally.
Reshma is a graduate of the University of Illinois, Harvard's Kennedy School of Government, and Yale Law School. She's been named one of Fortune's World's Greatest Leaders, Fortune's 40 Under 40, a WSJ Magazine Innovator of the Year, a Future Lion of New York by the New York Times, a Harold W. McGraw, Jr. Prize in Education winner, one of the 50 Most Powerful Women in New York by the New York Daily News, CNBC's Next List, Forbes's Most Powerful Women Changing the World, Fast Company's 100 Most Creative People, Crain's New York 40 Under 40, Ad Age's Creativity 50, Business Insider's 50 Women Who Are Changing the World, City & State's Rising Stars, and an AOL / PBS Next MAKER. Saujani serves on the Board of Overseers for the International Rescue Committee, which provides aid to refugees and those impacted by humanitarian crises, and She Should Run, which seeks to increase the number of women in public leadership.
Reshma lives in New York City with her husband, Nihal, their son, Shaan, and their bulldog, Stanley.
---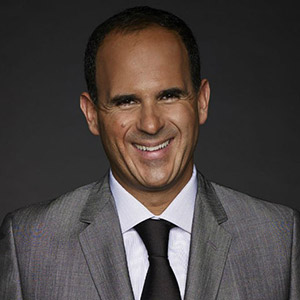 Marcus Lemonis, CNBC's "The Profit" / CEO, Camping World / Serial Entrepreneur
As an impressionable youth, Marcus Lemonis read the description of Entrepreneur to his mother from the dictionary while working on a school project, which inspired him to challenge himself and make his dreams come true. His humble beginnings and journey through life represent the heart and soul of what true entrepreneurism is. Although he was not born in America, he is proud to be living the American Dream through hard work, determination and believing. Those who have had the chance to hear his story through his moving speaking engagements would say that he is humble, down to earth and 100 percent brutally honest.
Now a recent nominee for the 2018 Critic's Choice Award for Best Structured Reality Series for his work on CNBC's The Profit, Marcus lends his business expertise to struggling businesses in various industries across the country while using his famous People-Process-Product principle. Through his 3P mantra, he analyzes every business by the quality people, whether they have an excellent and relevant product, and the best possible process for creating, delivering, and selling that product. While many people frequently call him the "business turnaround king," he will be the first to say that he really helps people with tough love so they can use the experience to inevitably succeed.
Marcus was born in war-torn Beirut, Lebanon in 1973; and, at nine months old, was adopted by a couple living in Miami, FL. As a young child, he was exposed to positive and prosperous business values at his family-owned auto dealership. His entrepreneurial spirit bloomed at age 12 while attending Epiphany Catholic School, when he started a lawn mowing service to generate money for a candy business while enlisting his friends for their help. He then graduated from Christopher Columbus High School and moved to Milwaukee, WI to attend Marquette University, where he studied Political Science, Criminology and Economics.
It was a conversation with family friend and former Chrysler CEO, Lee Iacocca, who advised him to get into the camping and RV business, which put him on the path to eventual chairmanship at America's #1 source for RVs, camping accessories, RV maintenance and repair: Camping World.
Lemonis was recognized for having "more impact on the industry than any single individual or company in recent memory as an agent of change and retail consolidation," when RV Business Magazine named him their 2007 Newsmaker of the Year. Ten years later he became 2017 RV Business Newsmaker of the Year for "evolving into one of the most transformational characters in the U.S. recreational vehicle industry, having built up Camping World's dealer network to some 135 company-owned RV stores in 36 states retailing RV's, parts and accessories, emergency road service, insurance and other services as America's No. 1 RV dealer in terms of sheer sales volume." In addition, Crain's Chicago Business featured him in their 2005 edition of "40 under 40," and in 2008, Ernst & Young named him Entrepreneur of the Year.
Prior to The Profit, he appeared on NBC's Celebrity Apprentice in 2011 and 2012, and was also featured on ABC's television show, Secret Millionaire in 2012.
With multiple ventures on his resume, Marcus can be seen sharing his knowledge through numerous business and entertainment television programs, and is also regarded as one of the most sought-after industry experts and keynote speakers in the small business sector today.
Marcus drives results through collaborations, partnerships and relationships. His advice for aspiring entrepreneurs is simple: know your numbers, trust the process and remember that he's 100 percent IN CHARGE!