Keynote talks are open to all registered Automate 2017 and ProMat attendees and exhibitors free of charge. You'll need your show badge to gain entrance. We anticipate a large audience for each exciting talk, please allow yourself enough time to get in and get seated.
Located in the McCormick Place Grand Ballroom S100
---
Monday
April 3 | 8:45 - 9:45 AM
Building Supply Chain Sustainability for Competitive Advantage: Lessons learned from leaders in innovative facility design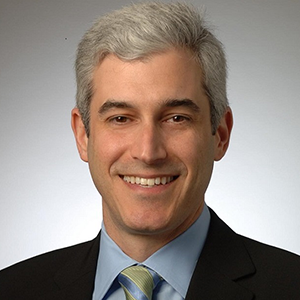 Andrew Winston, Sustainability expert and author of Green to Gold
Andrew Winston will lead a panel of manufacturing and supply chain sustainability leaders as they discuss how companies both large and small can use environmental strategy to grow, create enduring value and build stronger supply chains. Learn first-hand how leading brands have successfully incorporated environmentally sound practices into their facility design and how it is driving efficiency and cost savings.
Panelists:
Andrew Winston, Sustainability expert and author of Green to Gold
Tamara Baker, Chief Sustainability Officer and Vice President of Environmental Affairs, UPS
Randolf L. Bradley, Technical Fellow, Supply Chain Management, The Boeing Company
Rick Bingle, Vice President of Supply Chain, REI
---
Tuesday
April 4 | 8:45 - 9:45 AM
Industry 4.0 - How intelligent machines are transforming supply chains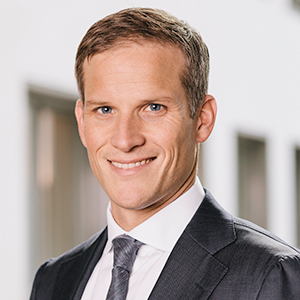 Markus Lorenz, Partner and Managing Director, The Boston Consulting Group
The fourth industrial revolution is upon us: machines infused with intelligence. This transformation will transform how manufacturing and supply chains work today. During this keynote, Markus Lorenz will explore the many ways this revolution will impact our industry, the economy and what kinds of new jobs it will create.
---
Wednesday
April 5 | 1:00 - 2:00 PM
The Power of Magic: Know your customer and where they are going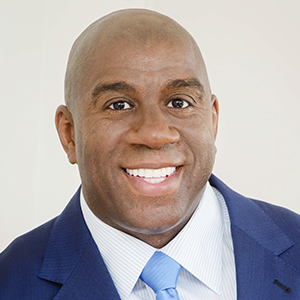 Earvin "Magic" Johnson, Chairman and CEO of Magic Johnson Enterprises
Perhaps best known as a National Basketball Association (NBA) legend, two-time Hall of Famer, and Olympic Gold Medalist, Earvin "Magic" Johnson has enjoyed an equally successful second career in business. He has successfully parlayed his skills and tenacity on the court into the business world, propelling his company to the status of #1 Brand in Urban America valued at an estimated $1 billion dollars.
As customers and markets move very quickly, products and solutions must be relevant to where customers are today and where they are going to be tomorrow. In this fireside chat with DC Velocity Group Editorial Director Mitch Mac Donald, the NBA legend and Entrepreneur will reveal the secrets to his business and personal success. Join us as he drives home how his core focus on customer service — by always over delivering on customer expectations — propelled his business investments forward.
Learn first-hand, how he dedicated himself to bringing jobs and high quality products and services to underserved communities. He did this by developing unprecedented partnerships with major corporations as he wrote the corporate blueprint for engagement and success with urban consumers across America.