Keynote talks are open to all registered Automate and ProMat attendees and exhibitors free of charge. You'll need your show badge to gain entrance. We anticipate a large audience for each exciting talk, please allow yourself enough time to get in and get seated.
Located in the McCormick Place Grand Ballroom S100
---
Monday
April 8 | 8:45 - 9:45 AM
Blockchain Technology for Supply Chains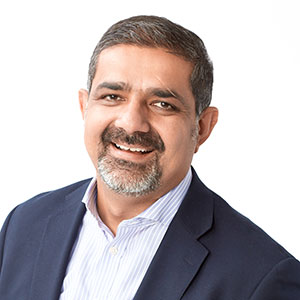 Blockchain technology has the potential to address and resolve many manufacturing and supply chain challenges and add new value to your business. This technology will create a new normal for supply chains where trust and transparency are the major differentiators to staying competitive.
In this keynote, Harvard's Karim Lakhani will detail how incorporating blockchain technology into your operations can have a tremendous impact on transparency, identity & trust, payments, flexibility and responsiveness — and result in a more efficient, cost-saving, risk-reducing supply chain.
You'll hear specific use cases and pilot projects to provide context into the power of blockchain. More importantly, you will learn how to incorporate blockchain into your business and transform your supply chain.
---
Tuesday
April 9 | 8:45 - 9:45 AM
Closing the Supply Chain Gender Gap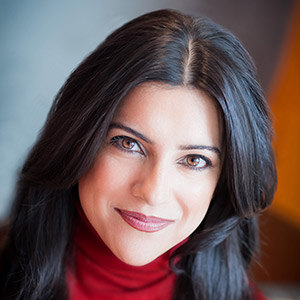 Reshma Saujani, Founder and CEO, Girls Who Code
It's no secret that manufacturing and supply chain industry has a serious gender imbalance. We live in an era in which girls are told they can do anything, so why aren't there more women in supply chain leadership roles to look up to? In 2012, Reshma Saujani founded Girls Who Code with the mission of correcting the disparity in the tech industry.
Since then, she has sparked a national conversation about increasing the number of women in tech, and Girls Who Code has reached nearly 40,000 young girls and aims to enroll 1 million women by 2020. Join us for this ground-breaking keynote as Reshma provides practical strategies for closing the gender gap and why it is key to the future success of our industry.
---
Wednesday
April 10 | 1:00 - 2:00 PM
The Three Keys to Business Success – People, Process, Profit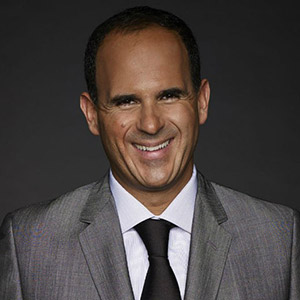 Marcus Lemonis, CNBC's "The Profit" / CEO, Camping World / Serial Entrepreneur
As a self-made billionaire, Marcus Lemonis has seen his fair share of companies come and go on his hit CNBC reality series, "The Profit." Don't miss this opportunity to take advantage of his knowledge and insight as Lemonis shares his secrets to business success.
During this thought-provoking keynote, Lemonis will detail how business success comes down to three key principles: people, product, and process. You will be inspired as he shares his strategies to implementing these principles into your organization to drive growth, elevate the customer experience and improve business processes.