Z-Laser America Inc.
54 Boulevard de la Cité des Jeunes, Unit 102B, Suite 342
Vaudreuil-Dorion, QC J7V 9L5 Canada
http://www.z-laser.com
Tel: (800) 958-1572, ext. 206

Proud Member of: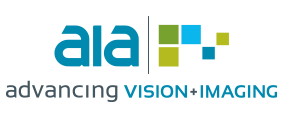 Established in 1985, Z-LASER is a recognized developer and manufacturer of laser systems for industrial, medical and laboratory applications. Staffed by a team of creative engineers, Z-LASER finds innovative solutions and applications for optoelectronics and laser technology. With our 75 employees in R&D, Production and Administration we are looking forward to challenging projects in the field of optoelectronics and electro optical micro assemblies.
Products / Services
Automatic Identification & Data Collection/RFID
Lighting Equipment
System Integration - Automation
System Integration - Robotics
System Integration - Vision
Vision Systems
View All Exhibitors