Silicon Software America Inc.
Tel: (888) 808-3670 ext. 101

Proud Member of: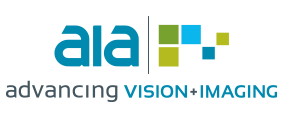 What will you see at Silicon Software's Automate 2019 booth? Real-time computer vision performance beyond your wildest dreams at an affordable price! Have you "hit the wall" with your image processing application using multi-core/multi-processor Xeon or maxed out on GPU performance? You need a solution and you are running out of options! What if we could guarantee you reaching your performance targets in a fraction of the time AND at an affordable cost. Curious? You should be, we have helped our partners develop thousands of systems based on our innovative technologies in the last 20 years. Yes 20 years, you may have never heard of us… we've been the computer vision industry's "secret sauce" for that long! Using our multiple award-winning development platform VisualApplets and our programmable frame grabbers, you can reach your system's performance benchmarks for a much smaller investment and in less time than you would expect! We are certain you have created some incredible solutions - experiencing our technology will open your mind to new possibilities. How can we help you? By meeting or exceeding your performance benchmarks with: A method to quickly prove your idea is doable with ZERO investment via a graphical simulation of your concept Taking massive amounts of video data and pre-processing it down to a fraction of its original size. Generating a working prototype in a matter of days A cost and time investment that is a fraction of our competitors Our technology has helped clients prove their impossible applications are possible and in a radically short development time! If you are looking for proof of our performance claims, please stop by booth 8533 and see our real-time deep learning and high-speed multispectral demonstration systems in action. We look forward to seeing you.
Products / Services
Automated Assembly Machines/Systems
Frame Grabbers & Processing Boards
Metrology Equipment
Mobile Robots
Software
System Integration - Vision
Vision Systems
View All Exhibitors