AIS Technologies Group
Proud Member of: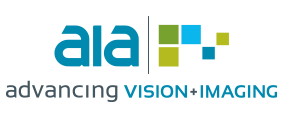 AIS Technologies Group includes two divisions: Radix Technology Solutions & Active Gauge & Fixture. Our highly skilled engineers & technicians work closely with our Fortune 500 customer base to design, engineer, program & deliver advanced systems for automation, robotics, vision inspections, complex controls, manufacturing software and precision gauge & fixture solutions. Our core customer base is in the automotive manufacturing sector, as well as food/beverage, pharmaceutical & medical device & aerospace.
Booth demos include vision solutions for positional traceability, defect mapping, AI vision for porosity and complex surface inspections.
Products / Services
Automated Assembly Machines/Systems
Automatic Identification & Data Collection/RFID
Cameras
Consulting Services
Controls
End-of-Arm Tooling
Engineering Services
Frame Grabbers & Processing Boards
Metrology Equipment
Motion Control Equipment
Parts Handling Equip./Conveyors
Power Transmission, Actuators & Mechanics
Research
Software
System Integration - Automation
System Integration - Robotics
System Integration - Vision
Training
Vision Systems
Exhibitor News
View All Exhibitors