Radiant Vision Systems
Tel: (425) 844-0152
Fax: (425) 844-0153

Proud Member of: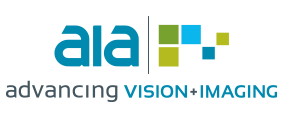 Radiant develops sophisticated imaging technologies to solve challenging applications in light measurement, manufacturing integrity, and surface quality for the world's leading device makers, industrial OEMs, and suppliers. Simulating the human eye's response to visible light and color, Radiant's CCD-based imaging photometers and colorimeters offer superior accuracy for automated visual inspection in a variety of R&D and production settings.
Light & Color Measurement: We provide innovative automated solutions for light and display testing to the consumer electronics, automotive, aerospace, AR/VR, and lighting industries, helping manufacturers of high-value devices to improve supply chain performance, reduce production costs, and ensure a flawless end product.
Advanced Vision: Our sophisticated imaging technologies and software algorithms offer groundbreaking capabilities beyond traditional machine vision systems when used for inspection of device assemblies and surfaces. Ideal for cosmetic surface inspection, particle detection on glass, and high-precision inspection of complex assemblies, Radiant's Advanced Vision solutions surpass the visual acuity and consistency of human inspectors, while offering quantifiable data at automation speeds.
Applying high resolution and broad dynamic range, Radiant's imaging solutions can help you achieve absolute product quality while improving throughput, increasing inspection accuracy, reducing escapes, and ensuring customer satisfaction. Radiant products include:
TrueTest™ automated visual inspection systems for measurement and control
ProMetric® Imaging Colorimeters and Photometers
Source Imaging Goniometer® systems
Lenses for measuring view angle performance, near-eye displays (as in AR/VR headsets), and near-infrared light sources (NIR emitters used in 3D sensing applications such as facial recognition)
Extensive machine vision software tool library for production-level measurement and control.
We back our systems with outstanding consultative technical support, ensuring that our clients gain the full value built into their systems to achieve efficient process control, quantifiable data, and defect-free products.
Radiant Vision Systems enables you to truly See The Difference.
Products / Services
Cameras
Metrology Equipment
Optics & Lenses
Software
System Integration - Vision
Vision Systems
View All Exhibitors