Eumax Corp.
Tel: +86-21-6459-7588
Fax: +86-21-6459-0688

Proud Member of: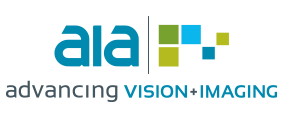 EUMAX CORP. was founded in 1996 as a dedicated FA I/O solutions provider in Taiwan. With Factories in ShangHai and Suchow, EUMAX specializes in the design and production of standardized and customized FA interconnect products offering PLC, SERVO ROBOT, Fieldbus, EtherCAT and Machine Vision cable assembly, Interface and Relay Modules, CNC Operating Panels and Pendant Station, etc. to satisfy the various needs of FA system integration. In order to strengthen the price competitiveness, shorten the lead time and quality control as well, EUMAX has set up her factories in ShangHai and Suchow, for the development and production of her core components including MS connectors, I/O connectors, PCB terminal blocks, etc. EUMAX manufacturing operations are well adjusted to high-mix low-volume production to meet the demand variations required by our customers in FA industry. We provide OEM/ODM Integrated Manufacturing Service (IMS) from product engineering, mechanical design, mold design, circuitry design to product assembly and testing. The overall development and manufacturing processes embodies EUMAX's corporate culture of "Quality First, Pursuit for Excellence and Innovative Service".
Products / Services
Cables/Cable Assemblies/Connectors
View All Exhibitors