Comau LLC
Proud Member of: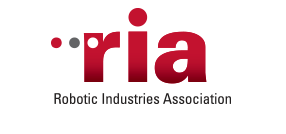 Comau, a member of the FCA Group, is a worldwide leader in delivering advanced industrial automation products and systems. Combining innovative engineering solutions with enabling technologies, Comau helps companies leverage the full potential of digital manufacturing. In addition to a vast range of modular, flexible and highly-configurable products, Comau offers interconnected digital service solutions able to transmit, elaborate and analyze important machine and process data, thereby increasing efficiency for smart manufacturing. The full portfolio includes: joining, assembly and machining solutions for traditional and electric vehicles, robotized manufacturing systems, a complete family of robots with extensive range and payload configurations, autonomous logistics, and asset optimization services with real-time monitoring and control capabilities. The offering also extends to project management and consultancy, IoT services, and maintenance and training for a wide range of industrial segments.
Headquartered in Turin, Italy, Comau has over 45 years of factory-proven experience and an international network of 32 locations, 14 manufacturing plants and 5 innovation centers that span 14 countries and employ more than 9,000 people. A global network of distributors and partners allows the company to respond quickly to the needs of customers of all sizes, no matter where they are located throughout the world. Comau is also committed to improving human - machine collaboration by developing competencies through the formation of individuals and groups as part of its open automation approach. This includes hands-on training programs by Comau Academy that develop the technical and managerial competencies necessary to face the challenges and opportunities of Industry 4.0. Comau's North American entity.
Comau LLC, is headquartered in Southfield, Michigan (USA) and operates 6 US plants and 1 in Mexico. An Innovation Center which includes advanced laser and metrology labs is located within the Southfield Campus. With over 1400 employees in North America, Comau LLC has the expertise and capacity to execute projects of all sizes and in a wide range of industries and applications.
Products / Services
Automated Assembly Machines/Systems
Engineering Services
Mobile Robots
Robots - Industrial
Robots - Service or Educational
System Integration - Automation
System Integration - Robotics
System Integration - Vision
View All Exhibitors