Coast IPC, Inc.
Tel: (866) 412-6278
Fax: (781) 318-3358

Proud Member of: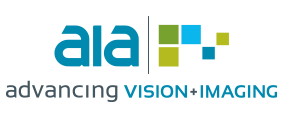 Coast IPC is your source for the most extensive offering of Industrial and Embedded Computing Solutions. We represent the leading brands including Advantech, Neousys, AAEON, APLEX, Nematron, and many more.
Our product selection is matched by our impressive in-house services including customer-specific needs analysis, custom fabrication and branding, custom configuration, software serialization, kitting, and documentation services.
We are a total-solutions partner. With more than 30 years in industrial computing, factory automation, and remote access, we've created solutions for a wide range of environments with unique demands, challenges, and extremes. Our experience enables us to quickly understand your needs and address the whole solution, not just the product selection.
Our products and solutions expertise includes:
GPU-Accelerated Computing
Robotics
Class I: Div 2
Intelligent Transportation
Internet of Things
Machine Vision
Power and Energy
Surveillance and Security
VMware
You ask. We know. You win. We are uniquely suited to get up and running right out of the box. Call today or visit our online store for leading brands, expert advice, and unmatched service and support.
CoastIPC, Inc.
30 Pond Park Road
Hingham, MA 02043
866-412-6278 phone
781-318-3358 fax
www.CoastIPC.com
sales@coastipc.com
Products / Services
Automated Assembly Machines/Systems
Cables/Cable Assemblies/Connectors
Consulting Services
Frame Grabbers & Processing Boards
Mobile Robots
Motion Control Equipment
Robots - Industrial
Sensors & Sensor Integrated Systems
Support Service
System Integration - Automation
System Integration - Robotics
System Integration - Vision
Vision Systems
View All Exhibitors