Adams Magnetic Products
Proud Member of: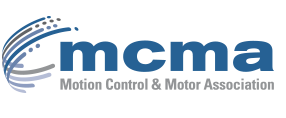 Adams Magnetic Products is a custom manufacturer, fabricator, and distributor of all types of permanent magnets and magnetic assemblies. We have been engineering and manufacturing magnetic products since 1950. Let us put our experience and knowledge to work for you by employing our highly-skilled technical experts to help solve your magnetic needs, whether you need a magnet to use with a hall effect sensor in a speed or position sensing application or a customized torque coupling assembly. We have experience with hundreds of magnet applications, so challenge us with yours.
Adams has warehousing, fabrication, and magnet test labs in our ISO 9001:2015 certified facilities in Elmhurst, IL, and Carlsbad, CA, and we can offer short lead and transit times and industry leading OTD performance from coast to coast. In addition to thousands of stock standard shapes and sizes, we offer custom fabrication services to deliver the magnet you need based on your specifications. We fabricate assemblies of ferrous and non-ferrous materials, large to small, and everything in between. Our technical experts are here to help solve your magnetic requirements including material selection and optimization to determine the most cost-effective material for your application.
Products and Services:
Magnetic assemblies
Neodymium Iron Boron magnets
Samarium Cobalt magnets
Alnico magnets
Ceramic magnets
Flexible magnets
Application and design engineering assistance
Testing and analysis of magnetic materials
Magnetic circuit analysis/FEA
Machining and fabrication
Magnetizing and calibration
Quick turn samples and short run production
Products / Services
Controls
End-of-Arm Tooling
Mobile Robots
Motion Control Equipment
Motors
Parts Handling Equip./Conveyors
Power Transmission, Actuators & Mechanics
Robots - Industrial
Sensors & Sensor Integrated Systems
Additional Contacts
John Maisch, Business Development Manager
Larry Budnik, Central US Sales Manager
Patrick Hanna, Eastern US Sales Manager
Craig Myers, Western US Sales Manager
View All Exhibitors