Industrial Laser Marking Tools for Automation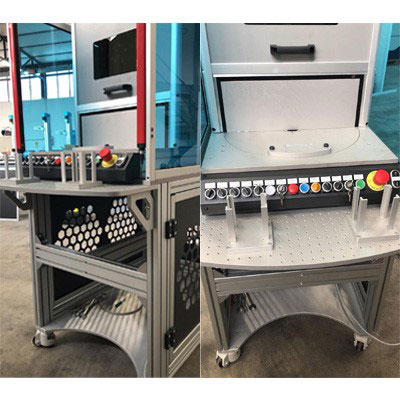 Turnkey & OEM packages on display
Pawtucket, RI: With more than 18 years in industry, LNA Laser Technolgy, an established producer of industrial laser processing equipment, will be displaying some of its industrial laser marking tools for automation at Automate 2019. In booth 8811, we will be showcasing a pilar of our automation portfolio, our two postion rotary table workstation, which boosts high throughput without adding excessive cost. In addition we will have on display our OEM laser marking modules, well suited for integration into your industrial automation projects. All of these marking tools can be used for part identification, serialization in human readable, 1D, and 2D barcodes, branding, graphics application, texturing, and more.

Not just a laser marker supplier, LNA has installed and supported a wide range of laser applications including laser welding and cutting to a diverse customer base including automotive, aerospace, medical device, electronics, semiconductor, cutting tools, general industrial manufacturing, firearms, ID / security card, jewelry, corporate awards, etc. to customers in all regions of the United States, North and South America and around the world.

Bring your laser marking and other laser processing needs to booth 8811 at Automate 2019, April 8th through the 11th, and let us help offer a solution. We look forward to talking with you then.

LNA Laser is a producer of top quality industrial laser processing equipment.
Back to Exhibitor News