Your Automate Sneak Peek: Part 4
«
View All
We're continuing our preview series of some of the innovative companies and advancements that will be at Automate 2022. Check out Part 1, Part 2 and Part 3 for more.
FLOWSORT
FlowSort diverters offer a gentle flow of products at high speed. The FlowSort open interface approach ensures that both hardware and software connectivity is plug-and-play with all other surrounding technologies.
Features and benefits:
Easy installation, reconfiguration and adjustment
2,500–6,000 products per hour
Many diverting angles possible
Uses standard control card to hook up to existing PLC
To learn more, visit FATH Inc. at booth #246 on the Automate show floor.
Connect with FATH Inc.

KCI 120 DPLUS
The KCI 120 Dplus dual encoder provides motor feedback and position measurement in a single device. Installed downstream from the gear system, it enables the compensation of design-related inaccuracies in dynamic robots, such as joint elasticity, zero-position error, reversal error and machining effects. The encoder's purely serial EnDat 2.2 interface with functional safety permits deployment in applications such as human-robot collaboration.
Features and benefits:
Particularly resistant to contamination and magnetic fields thanks to robust inductive scanning method
Rigid design permits high vibration loads of up to 400 m/s² on the stator and 600 m/s² on the rotor
Circular scales are simply press-fitted onto the motor shaft and output shaft for fast and easy installation
unites two rotary encoders in a single device, offering high reliability in a rugged and extremely compact design (low 20 mm profile)
To see a live demo and learn more, visit HEIDENHAIN CORPORATION at booth #4916 on the Automate show floor.
Connect with HEIDENHAIN CORPORATION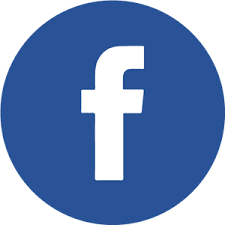 FLEXION GRIPPING SYSTEM
FLEXION is a new technology inspired by the ultimate gripper—the human hand. FLEXION's configurable system allows for customization to the exact application need, along with industrial strength for demanding applications. FLEXION's innovative technology solves many difficult applications including variable shaped items, irregular shapes, items that are sensitive and can be crushed, loose-filled bags, and even items intended for human hands.
Features and benefits:
Allows customers to accomplish automation tasks that weren't previously possible
Adjustment of the operating pressure allows for a wide range of usable force to provide industrial strength grip or a delicate touch
Finger modules mount to a gripper hub in either parallel or radial configuration
Configured system follows ISO 9409 mounting standards to mount directly to most robots on the market
To learn more, visit PHD Inc. at booth #2418 on the Automate show floor.
Q-SPAN® GAUGING SYSTEM
This do-it-yourself robotic workstation incorporates existing manual gauges to increase throughput and process control. Quality teams in high-mix, small-batch manufacturing operations can improve throughput and process control by eliminating the bottlenecks and variability inherent in manual gauging.
Features and benefits:
Automates the tedious aspects of gauging (handling parts, taking measurements, recording data)
Easy to incorporate with your existing gauging processes and metrology tools
Boosts throughput and productivity
Improves process control and reduces human variability in measurements
To see a live demo of this system and learn more, visit New Scale Robotics at booth #5350 on the Automate show floor.
Connect with New Scale Robotics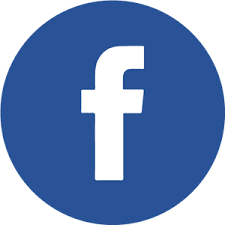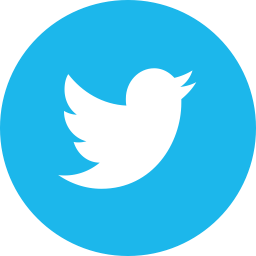 ROBOLIVE®
RoboLive is software for the analysis, optimization and commissioning of robotic production processes. It includes five elements for identifying, eliminating and preventing weak points before and during production, giving manufacturers access to all the relevant information needed to understand their production processes.
Features and benefits:
Saves time and increases program quality
Offers insights into the complex data world of the manufacturing plants
Process visualization automatically links all existing data and visualizes it on a CAD model of the product
To see a live demo and learn more, visit Dressler Automation Corp. at booth #5246 on the Automate show floor.
Connect with Dressler Automation Corp.

MVTec MERLIC® & MVTec HaLCON®
MVTec MERLIC is an all-in-one software product for quickly building machine vision applications without any need for programming. It combines reliable, fast performance with ease of use. An image-centered user interface and intuitive interaction concepts like easyTouch provide an efficient workflow, which leads to time and cost savings.
Features and benefits:
Includes a new tool for optical character recognition based on HALCON® Deep OCR technology
Includes Artificial Intelligence Acceleration Interface (AI2) plug-ins for the NVIDIA® TensorRT™ SDK and the Intel® Distribution of OpenVINO™ toolkit
MVTec HALCON is the comprehensive standard software for machine vision with an integrated development environment (HDevelop) that is used worldwide. It enables cost savings and improved time to market. HALCON's flexible architecture facilitates rapid development of any kind of machine vision application.
Features and benefits:
Enabler of the Industrial Internet of Things (aka Industry 4.0)
Large imaging library of more than 2,100 operators
Huge range of features including deep learning
To see live demos and learn more, visit MVTec, LLC at booth #4715 on the Automate show floor.
Connect with MVTec, LLC

EFFI-FLEX-LG SERIES LOGISTICS LIGHT
Designed as an economical lighting solution for the logistics industry, the EFFI-Flex-LG combines ultra-high power with the necessary flexibility to adapt to different logistics applications. It's ideal for code reading, label verification, sizing, sorting, tunneling, pick and place, palletizing and other logistics operations.
Features and benefits:
MegaStrobe™ technology for ultra-high power
Pulse duration up to 400µs and frequency of 150Hz with a response time <1µs to image fast-moving packages
Interchangeable lens position and windows to adjust emission angle and uniformity
To see a live demo and learn more, visit CCS America, Inc. at booth #613 on the Automate show floor.
Connect with CCS America, Inc.

Join us in Detroit, June 6-9, to learn more about all the companies featured here, and many more. Register for the Automate show FREE today!
«
View All News & Insights