Your Automate Sneak Peek: Part 3
«
View All
We're continuing our preview series of some of the innovative companies and advancements that will be at Automate 2022. Check out Part 1, Part 2 and Part 4 for more.
TBM2G FRAMELESS SERVO MOTORS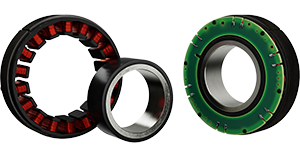 This new generation of robot-ready frameless servo motors help simplify the design of collaborative, surgical, aerospace and defense and other robots while delivering optimal performance in a lighter, more compact package. This helps enable robots with lower joint weight, higher load-carrying capacity, improved energy efficiency, lower thermal rise and faster, smoother movements.
Features and benefits:
Available in seven frame sizes with three stack lengths each
High-performance torque in an extremely compact electromagnetics package
Greater smoothness of motion delivers consistent efficiency across a wide speed range
Sized for a perfect fit with readily available strain wave systems
To see live demos of this product and learn more, visit Kollmorgen at booth #4149 on the Automate show floor.
AUTOMATED INDUCTION HEATING CELLS FOR SHRINK FITTING MOTOR COMPONENTS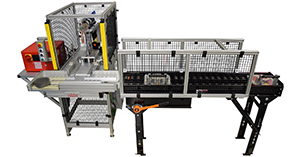 Shrink fitting using induction heat is quick and the joints are neat and precise. Gentle, non-contact heat expands the outer mating part evenly without negatively affecting the microstructure, while the inner part is inserted at ambient temperature. As the outer component cools it creates a firm bond.
Features and benefits:
Simplifies the process of assembling and disassembling metal parts
Integrated automation increases productivity and requires fewer operators
Machines with multiple operations can be linked seamlessly, producing parts from a blank to finished component
To learn more, visit eldec LLC at booth #4952 on the Automate show floor.
KETOP T15X SAFE WIRELESS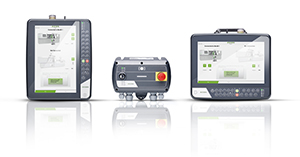 The KeTop T15x Safe wireless terminal is an expansion to the KEBA HMI product family, featuring a safe wireless HMI solution that delivers complete flexibility in monitoring and controlling production processes without compromising the safety of the service technician/machine operator.
Features and benefits:
One terminal for two modes
More efficiency and high flexibility in the work process
Fast response keys ensure delay-free axis movements for the applications and start/stop commands
High performance and convenient operation
To learn more, visit KEBA Corp. at booth #5140 on the Automate show floor.
INODRIVE

InoDrive is an innovative, networked, all-in-one motion controller package built for modern engineers who require highly reliable, accurate and precise control of servomotors. It combines all the capabilities of a servo amplifier, motion controller and fully functional logic engine into a single, flexible, and powerful control unit. Well suited to robotics and drones, mobile, military and battery applications, pharmaceuticals, semiconductors, and packaging equipment.
Features and benefits:
All in one solution; no need to design a complicated panel
High-speed precision control of AC/DC servo motors up to 400 watts for 12/24/36/48 V systems
Multi-axes control with safe torque off (STO)
IoT / MQTT Compliant
To learn more, visit Cardinal Kinetic at booth #1654 on the Automate show floor.
Connect with Cardinal Kinetic

VISUAL INSPECTION SYSTEM
Pleora's Visual Inspection System is a camera-based solution with integrated Inspection, Tracking and Reporting apps that are easily trained on a manufacturer's unique products and processes. With just one good image, Inspection apps for incoming, in-process, and final quality control steps automatically compare products to a "golden reference" and visually highlight differences and deviations for an operator.
Features and benefits:
System visually helps eliminate subjective, inconsistent, and stressful decision-making for humans
Integrated Tracking and Reporting apps include automated and customizable tools to provide data and insight on manual tasks
System records and saves product images for traceability, inventory and shipment management, and batch tracking
After just one inspection, the AI model will automatically suggest a decision for the operator with accuracy improving over time
To learn more and see a live demo, visit Pleora Technologies at booth #326 on the Automate show floor.
Connect with Pleora Technologies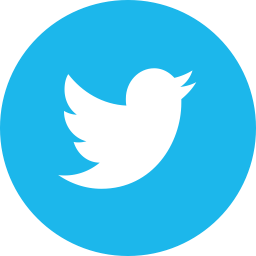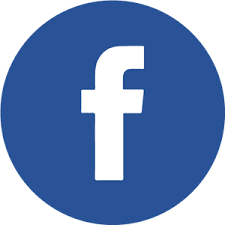 USB GATEWAYS - ENHANCED FEATURES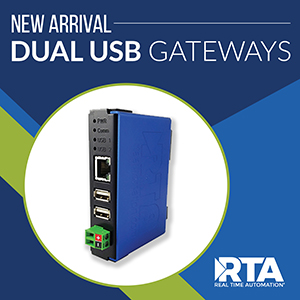 As a leader in USB connectivity, Real Time Automation is introducing enhancements to their 435 and 460 USB gateways. These gateways allow users to write data from USB devices directly into the data table of their PLC, so there's no need for a PC to convert USB data.
Features and benefits:
Improved support of HID compatible RFID devices
2 functional ports
Supports Composite Interface devices and 2.0 data throughput
Supports next generation of high-performance barcode scanners
To learn more, visit Real Time Automation at booth #409 on the Automate show floor.
Connect with Real Time Automation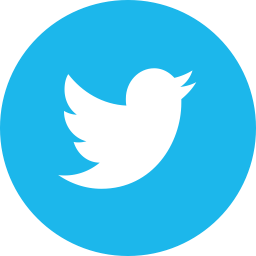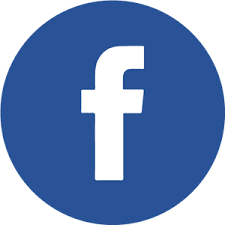 NUVO-9000 SERIES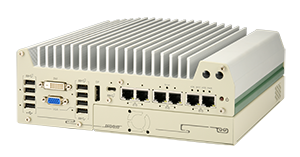 The Neousys Nuvo-9000 rugged embedded computer utilizes the Intel® 12th-Gen Core™ series that comes with performance and efficient cores. It supports Neousys' thermal solution, 128G DDR5, Gen4x4 NVMe, Type-C USB, and non-throttling performance at 70°C under 100% loading. It all adds up to twice the overall system performance when compared to the 9th-Gen platforms.
Features and benefits:
Features Neousys' unique CPU holder to evenly distribute the load for optimum heatsink contact
Offers efficient heat dissipation for maximum performance
Computational performance boost
I/O performance upgrade
To learn more and see a live demo, visit Neousys Technology America, Inc. at booth #121 on the Automate show floor.
Connect with Neousys Technology America, Inc.

FDA-COMPLIANT PANEL ENTRY
This corrosion-free cable entry system was created for the insertion of pre-assembled cables in a very stable and robust design. Made of stainless steel and FDA-compliant material for the food, beverage and medical industries.
Features and benefits:
2-piece or 3-piece frame
Easy assembly
High packing density for up to 12 cables
Integrated strain relief
To learn more, visit Murrplastik Systems, Inc. at booth #3749 on the Automate show floor.
Join us in Detroit, June 6-9, to learn more about all the companies featured here, and many more. Register for the Automate show FREE today!
«
View All News & Insights