MINDMAN INDUSTRIAL CO., LTD.
Tel: +886-2-2591-4100
Fax: +886-2-2595-7633

Proud Member of: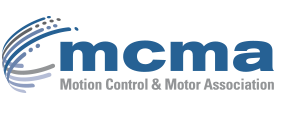 Mindman Industrial Co., Ltd. was established in 1979 with an aim to constantly provide reliable pneumatic equipment for a wide variety of industrial users. With three decades of accumulated experience in this field, we became the leading brand in Taiwan pneumatic industry. Our wide diversity of products currently include solenoid valves/air control valves, FRL, pneumatic / hydraulic cylinders, FRL, pallet control systems, fittings, tubes and all different types of fluid power accessories.
Products / Services
Automated Assembly Machines/Systems
Controls
End-of-Arm Tooling
Engineering Services
Motion Control Equipment
Motors
Parts Handling Equip./Conveyors
Power Transmission, Actuators & Mechanics
Remanufactured/Used Robots
Robots - Industrial
Sensors & Sensor Integrated Systems
System Integration - Automation
System Integration - Robotics
View All Exhibitors